6/15/18
Dear Earl & Sue,

I got a message from one of our past William Wilberforce Fellows recently that I just had to share with you.

As you can read below, Georgia Gallagher was one of 14 Fellows that we cultivated this past year for the pro-life mission.

Because of stories like hers, I've decided DOUBLE the number of Wilberforce and Stevens Fellows that we're training and equipping for the 2018-2019 school year.

Earl & Sue, after you read Georgia's note below will you do me two quick favors?

As you know, these Fellowships are yearlong missions to change hearts and minds on America's high school and college campuses.

Your investment today is sure to pay off huge dividends for the pro-life movement for years to come.

For Life,


Kristan Hawkins
President, Students for Life of America
—Begin Forwarded Message
—
Dear Kristan,
Would you please do me a favor and give all of the Students for Life's supporters a huge "THANK YOU!" for me?
My life has changed so much over the past year and I just wanted to thank them for all of their prayers, encouraging messages I've received, and for their financial support of my mission and our organization.
My experience as a Wilberforce Fellow this school year was incredible. I've made life-long friendships and kept in touch with the other Fellows I met at last year's training. Not only that, but with the excellent training I've received through the program and with support from all the Regional Coordinators, I was able to grow our Students for Life group at the University of Alabama to the largest it's ever been and make the most impact on campus and in the Tuscaloosa community that I believe we've ever made as a group.
I know that through our weekly tabling on campus, our significant development with the Pregnant on Campus Initiative, and through our many other events that we hosted this year, we were able to change hearts and minds and save lives.
Thanks to Students for Life's supporters and the incredible training I received, I'll be continuing my pro-life work this fall as I continue serving as the president of Bama Students for Life, and by continuing to volunteer at our local pregnancy resource center.
Warmly,
Georgia Gallagher
President of Bama Students for Life
2017-2018 William Wilberforce Fellow
Students for Life of America
4755 Jefferson Davis Highway
Fredericksburg, VA 22408
Office: 540.834.4600
~~~~~~~~~~~~~~~~~~~~~~~~~~~~~~~~~~~
From: "Kristan Hawkins (SFLA)" <kristan@studentsforlife.org>
To: 
"Earl Boggler" <
boggler1@cableone.net
>
Sent: 
Wednesday, March 21, 2018 7:59:32 AM
Subject: 
pictures from the Supreme Court
Dear Earl,

I'm in New York City this morning for our 2018 Momentum Gala, but I wanted to send you a quick email this morning to say "Thank you!" for praying for us and supporting our pro-life students who braved the cold and rain yesterday to camp out in front of the Supreme Court.

Despite the bad weather, our students made the most of it (as you can see from the pictures below). It's a testament to the strength and passion of the Pro-Life Generation that they were able to come away smiling even after camping out overnight to reserve our spot right in front of the Supreme Court steps.

I'll be sure to keep you updated on the NIFLA v. Becerra case as we expect a decision to come down in June.

As I mentioned, tonight is our 2018 Momentum Gala. Because you are such an important part of our team, I wanted to invite you to watch a live stream of our event including our keynote speaker, Bill McGurn.

Bill is a member of the editorial board of the Wall Street Journal and served as Chief Speechwriter for President George W. Bush. Tonight we will be honoring him with our "Defender of Life" award.

We'll be live streaming the Gala on our Facebook page starting tonight at about 8:30pm est. I'll send you a reminder tonight before we go live.

For Life,


Kristan Hawkins
President, Students for Life of America
Our pro-life leaders braved the cold and rain with a smile!

Our Regional Director, Michele, stayed out overnight to help with the prayer vigil and rally.

We had to deal with some opposition – even some pro-abortion radicals who were bussed in from as far as New York City.

Our Vice President, Tina Whittington, spoke on the steps of the Supreme Court.

Our prayer vigil on Monday night was incredibly moving for all who came.

We kept the prayer vigil going until the wee hours of the morning.

Thanks to all our supporters who chipped in to pay for pizza for these pro-life leaders (these are only a handful of them that attended)

~~~~~~~~~~~~~~~~~~~~~~~~~~~~~~~~~~~~~
Dear Earl,

Since November 8, 2016, Planned Parenthood has aborted more than 418,000 precious preborn little boys and girls.

Like you, I still remember when politicians from all across the country were hitting the campaign trail promising to defund Planned Parenthood.

But since American voters delivered the U.S. House, Senate, and White House to Republicans in 2016, ZERO progress has been made by so-called "pro-life" politicians in Washington, D.C. to strip Planned Parenthood of the half-a-billion taxpayer dollars they rake in each and every year.

Earl, we can't afford to wait on Washington, D.C. to act any longer – not when there are so many lives on the line.

So with your support, the Pro-Life Generation is taking action into our own hands by launching our "We Don't Need Planned Parenthood" targeted five-state tour.

I'll explain the details of this plan in-depth shortly, but we will be targeting five states (Ohio, West Virginia, Indiana, Pennsylvania, and Kentucky) represented by U.S. Senators we believe we can pressure to break the logjam in Washington, D.C. so we can finally defund Planned Parenthood once and for all.

As you know, the ultimate goal of our pro-life movement is to abolish abortion in our lifetime.

Defunding Planned Parenthood is the first step to helping us get there.

Stripping the Abortion Goliath of our tax dollars would represent a whopping 37% hit to Planned Parenthood's bottom line. That would be a game-changer for the pro-life movement in three critical ways, including:

1.) Saving the lives of little preborn girls and boys. Over the past 15 years, the number of abortions Planned Parenthood committed has skyrocketed by 40%, while the overall number of abortions in the U.S. has fallen. So what gives? Well, over that same time period, Planned Parenthood's taxpayer funding has increased by roughly 80%! 

2.) Shutting the doors of abortion facilities all over the country. Planned Parenthood uses tax dollars to prop up failing abortion affiliates, enabling them to keep their doors open. When the state of Iowa defunded Planned Parenthood, one-third of the state's Planned Parenthood facilities immediately shut down!

3.) Defanging the Abortion Lobby's political machine. Planned Parenthood is one of the biggest players in national politics…they spent $30 million trying (and failing) to install Hillary Clinton in the White House in 2016. Facing a massive budget shortfall overnight would turn Planned Parenthood into a political paper tiger.

With legislators no longer cowering in fear of the Abortion Lobby's political machine, defunding Planned Parenthood would open the floodgates for passage of life-saving legislation (like the late term abortion ban that recently failed).

As I've told you in the past, 79% of Planned Parenthood facilities are located within five miles of a college campus.

No generation of Americans is targeted more with the Abortion Industry's lies and deception than our high school and college students.

That's what makes Students for Life's role in our pro-life movement so critical. We're the ones talking to these students every day and disproving pro-abortion myths they've been indoctrinated with for so long by our national media.

And with your prayers and financial support, the "We Don't Need Planned Parenthood" targeted five-state tour we're launching over the coming weeks will ramp up enough pressure to finally defund Planned Parenthood.

In this "We Don't Need Planned Parenthood" tour, our pro-life student leaders will:

>>> Set up "We Don't Need Planned Parenthood" displays on their campuses to tell students the truth behind the Abortion Goliath's lies. These displays will show students the violence of abortion and we'll sign students up to join our fight to abolish abortion.

>>> Organize mobilizations outside of key U.S. Senators' offices and state capitals. Planned Parenthood is already organizing to apply pressure on politicians ahead of the November Midterms. We have to be there to counter them with truth and love.

>>> Knock on doors and talk to members of the community one-on-one. Unlike other pro-life organizations, Students for life isn't holed up in a cushy Washington, D.C. office. We're changing hearts and minds by taking our message directly to Planned Parenthood's target demographic.

>>> Host rallies in front of Planned Parenthood facilities with our #SockIt2PP display of baby socks representing the lives that are snuffed out each day by Planned Parenthood abortionists. This display is a punch in the gut to anyone who walks by. And when we're able to show off all these socks in front of an abortion facility that is responsible for this tragedy it will change even more hearts!

Earl, as much as I'd love to bring this tour to every campus in every state in the nation, we have to face the facts.

We have a limited amount of financial resources, so my team has identified the five states that will be most critical in this fight to defund Planned Parenthood to focus our efforts.

Our top priorities are Ohio, West Virginia, Indiana, Pennsylvania, and Kentucky because we already have very strong pro-life student groups in these states AND the U.S. Senators in these states will be most susceptible to our pressure.

Unlike some other political fights you may be seeing on the news today, we know we can't rely on any help from our national media (who's little more than a Planned Parenthood propaganda machine).

We're only able to execute an ambitious plan like this with the generous sacrificial giving of supporters like you.

So will you please consider making your most generous tax-deductible gift possible today?

A gift of $500 will pay for a flight for a national staff member to help on-the-ground efforts in a critical state.


A gift of $250 will pay for a one-way emergency flight to get one of our team members to a rally at a state capital.


A gift of $100 will pay for one full display including banners and signs that expose the truth about Planned Parenthood.


A gift of $50 will pay for educational materials like our Pregnant on Campus Initiative resources cards that have proven to save lives.


A gift of $35 will pay for a tank of gas for one of our Regional Coordinators to travel from campus to campus for a day.

And even if you can only give $10 or $20 at this time, please know how grateful we are for your support.

Your gift of any amount will go a long way to helping us finally defund Planned Parenthood!

For Life,


Kristan Hawkins
President, Students for Life of America
~~~~~~~~~~~~~~~~~~
NARAL "Pro-Choice" America recently issued a report called, "The Insidious Power of the Anti-Choice Movement"naming Students for Life as one of their top targets and calling me out by name!
Earl, this isn't the first time I've been attacked by the Abortion Lobby. In fact, I wear it as a badge of honor.
They're attacking Students for Life because they know we're the biggest threat to their existence.
We're the ones turning young people – the very demographic they prey on for their bloody business – against them.
In the past decade, Students for Life has grown from a disorganized bunch of 150 student groups to 1,203 today. I believe this is the most important measure of the Pro-Life Generation because it shows just how strong we are.
As I explain just how important these student groups are to our mission of ending abortion in our lifetime, I must ask you to please prayerfully consider making a tax-deductible gift to Students for Life today.
I've set an audacious goal for our team of starting at least 82 brand new Students for Life groups by the end of the spring semester, which would bring our total to 1,285 groups nationwide.
Our student groups are the backbone of our organization because they are our "boots on the ground" doing so much for Life every day, including:
Activism events on campus. I've told you about our nationwide tours (like our We Don't Need Planned Parenthood Tour, #SockIt2PP National Tour, and our Abortion is Violence Tour), but in addition to those, student groups are constantly opening their peers' eyes by building displays on their campus like the "Cemetery of Innocents" display, which is made up of over 3,000 tiny crosses to represent each of the lives lost to abortion every day. Sadly, many of our displays have been vandalized, but our pro-life leaders won't be silenced.
Legislative Mobilizations. Currently we have two major mobilization efforts in progress as we are working in California to stop legislation that would turn all state-funded colleges into abortion pill dispensaries and in Washington State to stop a bill that would force insurance companies to cover abortions and a "free abortions for all bill" that would lead to taxpayer-funded abortion.
Legislative fights are going on all across the country and when Roe v. Wade is repealed, this youth army we're building will have to be ready to take action in every state in the nation.
Pregnant on Campus Initiative. This is one of the most critical functions of our groups simply because just in the last year, we've helped save the lives of at least 34 babies (that we know of!). Through Pregnant on Campus, our groups provide free resources and everything from babysitting services to diaper drives for pregnant and parenting students.
Sidewalk counseling. Each year we hold our National Sidewalk Counseling Day in August. But many of our student groups go out weekly or monthly to their closest abortion facilities to pray for the pregnant women in crisis who feel forced towards abortion and offer alternatives. With the hope, love, and resources we've given these young women, we've heard of several lives saved!
Earl, I could go on and on about all the good our Students for Life groups do in their local communities. I could tell you about all the young women and men I've met over the years on our campus tours and at our National Conferences who are on fire for Life.
As we saw the U.S. Senate vote down a ban on late-term abortion last week, we must remember that these young people are our best hope for bringing abortion to an end.
The lives we are changing one by one can only be explained by the extraordinary power of the Holy Spirit.
Today, I'm asking for your prayers and support as we launch our Spring Chapter Push to start at least 82 new groupsby the end of the spring semester.
When you add up all of the travel costs, materials, and trainings it costs us about $1,900 to start one new Students for Life group.
When you consider just how much good each Students for Life group does, I think you'll agree that is an incredible bargain.
But that means to reach our goal of starting 82 new groups, I have to raise $155,800.
I'm not sure what you can afford to give today. Of course, if you're able to contribute $1,900 to sponsor one new group, I'd be deeply grateful.
I know that's just not possible for most people, but if you'd be willing to ask some family and friends to "go in" with you to help us start a new Students for Life group it would mean so much.
If that's too much, I hope you will please consider a tax-deductible gift of $250, $100, $50, $25, or at least $10 today.
Between your prayers and financial support, I know I've asked you for a lot lately. But I hope you'll please realize just how critical it is that we continue to grow this Pro-Life Generation.
Please click here to donate right away.
For Life,


Kristan Hawkins
President, Students for Life of America
1/18/18
I'm on my way to the White House along with about a dozen of our top Students for Life campus leaders to meet with Vice President Pence.
As our team is finalizing our plan to distribute more than 10,000 signs at for the March for Life in Washington tomorrow (a massive undertaking!) and finishing the last minute tasks in advance of our East Coast National Conference on Saturday, I'm here in Washington meeting with top pro-life leaders on what we can to do force Congress to make good on their promises to defund Planned Parenthood and pass the 20-week pain capable bill.
Vice President Pence agreed to meet with Students for Life tonight because, as he's said, we're "giving [him] the ammunition needed to build the case against Planned Parenthood."
Pence was the first ever sitting Vice President to address the March for Life when he spoke last year. I know that seeing all those smiling young faces braving the cold weather to share their passion for defending the pre-born made a huge impression on him.
At our meeting tonight, we'll be discussing the major first amendment obstacles we are facing in high schools and on college campuses as well as a strategy on what this Pro-Life Generation can do to defund Planned Parenthood.
As you know, 79% of Planned Parenthood facilities are located within five miles of a college campus.
High school and college students are their target demographic, so the young men and women who our 1,200+ campus groups speak to every day are the ones that are most affected by Planned Parenthood's lies.
Earl, these next 72 hours are some of the busiest we'll have all year. Please keep praying for our team!
I'll be sure to update you on our meeting with Vice President Pence, send you pictures from the March for Life for all those who won't be able to attend, and show you the some of the new faces of the Pro-Life Generation who are attending our East Coast National Conference.
For Life,


Kristan Hawkins
President, Students for Life of America
~~~~~~~~~~~~~~~~~~~~~~~~~~~~~~~~~~~~
A true story of the most corrupt court case in history that led to the murder of 60 Million Babies is being developed.
ROE V WADE the movie will be the real untold story of how people lied; how the media lied; and how the courts were manipulated to pass a law that has since killed over 60 million Americans. Many documentaries have been made, but no one has had the courage to make an actual feature film, a theatrical movie about the true story, until NOW.
We are launching this campaign for the most important pro-life movie in history. This will be the first movie ever about the true story of ROE v. WADE, the most famous court case in America that legalized Abortion. We need your help to fight for the lives of the unborn, because Hollywood refuses to.
Hollywood only wants you to hear their version of the story – in fact, there are 3 movies currently in development that take a pro-abortion stance. But you shouldn't be surprised. Hollywood has always had an agenda to influence Americans to accept abortion, even if they have to re-write history to do it.
***********************************************
FACEBOOK BANS SHARES
We need your support now more than ever. Facebook has banned us from inviting friends to "Like" our page and from "Sharing" our PAID ads.
Breitbart even published an article on our campaign. Check the article out here:
http://www.breitbart.com/big-hollywood/2018/01/…
Thank you for your continued support!
***********************************************
10% of your donated Net Proceeds will be Donated to Prolife Organizations
We have gotten such an overwhelming amount of support from the Prolife Community that we have decided to donate 10% of the Net Proceeds from the Movie to Prolife Organizations!
The Team:
Executive Producers: Dr. Alveda King, Nick Loeb & Nick Byassee
**** Dr. Alveda King will also be making a cameo in the film as Dr. Mildred Jefferson's Mother!!!
Co-Executive Producers: Greg Swan, Brian Brown, Jalesia McQueen, Larry Cirignano, Mary Anne Urlakis, Rebecca Kiessling, Walter B. Hoye II
Co-Producer: Mindy Robinson
Producers: Cathy Allyn, Ken Kushner, Rob Simmons
We are currently out to cast and have secured our first attachment!
Academy Award Winner JON VOIGHT is attached to play a Supreme Court Justice!!!
This is the true untold story of ROE v. WADE:
We open the movie with the story of how it all began. It all started with a woman named Margaret Sanger. She was the founder of Planned Parenthood. Her initiative was called the Negro project, and as she gives a speech in the movie at a KKK rally, she describes her intentions to reduce the growth of African American population in our country.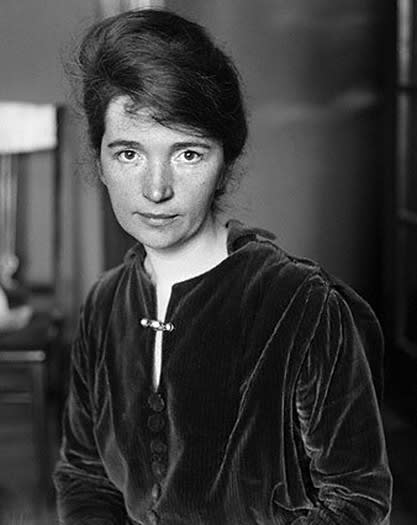 In the movie, Dr. Bernard Nathanson, the most famous abortionist of those times, then joins the cause.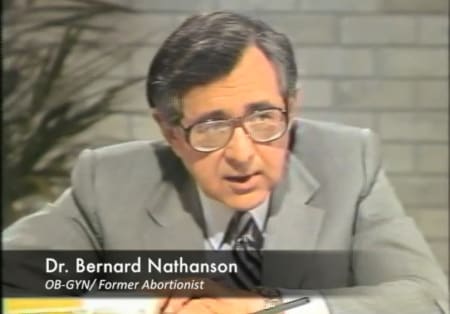 They all then recruit feminist Betty Friedan to join their team.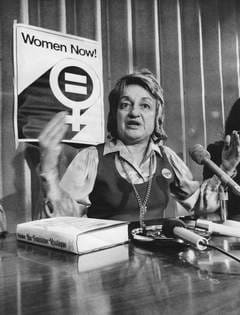 Bernard and Betty, along with the team at Planned Parenthood, search the country to find a pregnant girl they can use to sue the government for her right to have an abortion.
Our characters find the perfect pawn: a broke girl with a 10th grade education named Norma McCorvey. She is now famously known as "Jane Roe." They all convince Norma that she can have an abortion if she sues, knowing full well that her case will never get to the courts in time.
Please donate to help fund this important Movie.
~~~~~~~~~~~~~~~~~~~~~~~~~~~~~~~~~~~~~~~~~~~~~
~~~~~~~~~~~~~~~~~~~~~~~~~~~~~~~~~~~~~~~~~~~~~
Lifeconnectionsit.com,  Prescott Valley, AZ – Free Pregnancy Tests …
~~~~~~~~~~~~~~~~~~~~~~~~~~~~~~~~~~~~~~~~~~~~~~
11/8/17
From: "Kristan Hawkins (SFLA)" <kristan@studentsforlife.org>
To: "Lajuana S. Boggler" <boggler1@cableone.net>
Sent: Tuesday, November 7, 2017 11:05:20 AM
Subject: CORRECTION: #Sockit2PP in Arizona
Lajuana S.,
Due to an unforeseen circumstance we have changed the location of the #Sockit2PP Truck Tour stop in Arizona. The event will now be held at the Planned Parenthood Glendale Health Center at 5771 W Eugie Ave, Glendale, AZ 85304 on November 13th at 12:00pm. I hope you can make it out to this exciting event!
For Life,
Kristan Hawkins
---
Lajuana S.,
We are headed out for the final part of the #Sockit2PP National Tour! In September, we traveled to DC, PA, OH, KY, and WV. And now we're traveling to across the country from Virginia all the way to California this November! Our truck is filled with 328,348 baby socks to represent the babies Planned Parenthood aborted last year.
Can you join us this Monday, November 13th at 12:00pm?
We will be held near the offices of Senator John McCain and Senator Jeff Flake at 5069 North 22nd Place, Phoenix, AZ 85016 from 12:00pm to 1:00pm. We are going to be rallying against Planned Parenthood and asking our representatives to defund the abortion Goliath!Please let me know if you can make it (and if you can bring some friends!). You can also RSVP and find out more details at the Facebook event here: https://www.facebook.com/events/125622911488613
Sincerely,
Kristan Hawkins
President, Students for Life of America
P.S. Want to learn more about the first leg of the SFLA tour? Watch the wrap-up video here or read one of the many articles covering the tour here.
~~~~~~~~~~~~~~~~~~~~~~~~~~~~~~~~~~~~~~~~~~
11/17
In case you have not heard, SFLA is energizing our Pro-Life Youth across the U.S.! These young adults are very brave!
This fall, Planned Parenthood announced that they are spending $500,000 (just in initial seed money) to build 600+ citizen "armies" to help them spread their pro-abortion propaganda across the nation.

Who are they scared of?

Us…The pro-life generation.

You see, for the past year Students for Life has made one of our strategic goals to be everywhere Planned Parenthood is…to counter them with signs, protests, and an organized pro-life voice.

At every turn, we want the women who Planned Parenthood is targeting for their corrupt and dirty business to know the truth. And we want to ensure that voters too know the truth and see the reality of what they support with our taxpayer dollars.

Whether it's a school board meeting that will decide if Planned Parenthood can set up shop inside of the public middle or high school, a local brewery, or art gallery hosting a fundraising event, or a Planned Parenthood "birthday" celebration at the YWCA, the pro-life generation will be there.

These local mobilizations help gain media exposure, bring new people into the pro-life movement, further our goal of taking back our culture and help us build a grassroots army that will be ready to ban abortions at the state level once Roe v. Wade is wiped off the books!

Already this school year, our team has mobilized our students:
In Reading, PA, to put pressure on the District School Board, where Planned Parenthood was trying to install their Sex Ed curriculum and a "health center" inside of high schools.
Outside local Planned Parenthood fundraisers in Denver, Colorado, Yale University, and even outside a brewery in Washington state which was selling a special pro-abortion beer!
In Muncie, to crash Planned Parenthood's "Birthday Celebration" with our jumbotron showing passersby what abortionists do on a daily basis.
In St. Louis, with 67 young women to represent all of the women recently hurt by the mega-Planned Parenthood abortion facility there.
We aren't slowing down. 
We are going to show this nation that this generation is pro-life, and we reject Planned Parenthood's deadly plans for us.
As our #Sockit2PP Truck is making it's way to the West Coast, we're going to stop at every Planned Parenthood mega center along the way in Aurora (IL), St. Paul, St. Louis, and Denver, even concluding our West Coast #Sockit2PP Tour at new flagship abortion facility Planned Parenthood is building in San Francisco.

I know I've asked for a lot of help this fall, but can you make a RUSHED contribution to our "Pro-Life Gen Rapid Response Fund" at Students for Life?
Every year, I budget a certain number of dollars to help buy t-shirts for students who come out to our mobilizations, poster-board and markers for rally signs, gas for the students who drive long distances, and, honestly, a lot of pizza and water bottles.
But, because Planned Parenthood is ramping up their community engagement with 600+ citizen armies and because these extremists are doing everything they can to increase abortions. we need more support.
We've seen a dramatic increase of local Planned Parenthood events and fundraisers.
And with everything we've already done this school year, our Rapid Response Fund is dangerous low.
So can you join us and "go with us" in spirit as we stand on the sidewalks in cities across the nation by supporting our "Pro-Life Gen Rapid Response Fund?"
Your donation will buy pizza and water, gas cards, and rally supplies for our student leaders.
Make no mistake, Planned Parenthood and their allies are not letting up.
And Students for Life is the only national pro-life organization equipping students to mobilize at a moment's notice. To turn out at every event, in every community, and show this nation that this generation is pro-life and rejects Planned Parenthood.
It's a powerful message when you have 25 students protesting a Planned Parenthood fundraiser in which everyone entering is 30 years their senior.
It's powerful for our students who see first hand why they must stand for Life. It's a powerful witness to passers-by to see that the youth of America are pro-life.
And it's a powerful message when the media shows up and tells the community through words and videos that this generation will not sit idly by and let Planned Parenthood continue to deceive.
Please prayerfully consider chipping in $25, $50, or even $100 today to help me replenish our "Pro-Life Gen Rapid Response Fund" at Students for Life.
Please go with us by giving.
This generation needs your support as we stand on the front lines for the babies, their mothers, and our peers.
For Life,


Kristan Hawkins
President, Students for Life of America
~~~~~~~~~~~~~~~~~~~~~~~~~~~~~~~~~~~~~~~~~~~
10/16/17
Just in case you're not familiar with the Students For Life Association (SFLA), here is some of what they're doing.
Essentially, SFLA is representing Pro-Life to High School and College students.
They are exposing Planned Parenthood and the Pro-Choice/Pro-Death Culture for what they actually are, on campuses across our nation, where once only Planned Parenthood was admitted.
SFLA is our young people fighting for life!
God bless,
Earl Boggler
                   ~~~~~~~~~~~~~~~~~~~~~~
---
From: 
"Kristan Hawkins (SFLA)" <
kristan@studentsforlife.org
>
To: 
"Lajuana S. Boggler" <
boggler1@cableone.net
>
Sent: 
Thursday, October 12, 2017 8:05:23 AM
Subject: 
what we're showing on campus [VIDEO]
Dear Lajuana S.,

I'm still awaiting your advice on whether or not Students for Life should continue our fall #SockIt2PP campaign.

Many people have already responded.  Many have given very generously. In fact, we've already reached $53,684.02 towards our $127,000 goal and more is coming in every hour!

But Lajuana S., I haven't yet heard from you.  So I wanted to make sure you see first hand what I'm asking you to support – and then ask for your advice.

This is a brief one-minute video from our Eastern Regional Director Michele Henderson from her recent stop at the University of Pittsburgh.
After watching Michele explain what our campus stops are like, I'm sure you'll see why this national tour is quickly becoming one of the most successful in Students for Life's history at bringing new young people into the pro-life movement!
With the generosity of good folks like you, we are defeating Planned Parenthood in the battle over our culture.
Winning the culture will help us achieve our goal of ending abortion in our lifetime.  As history has shown, legislators and the courts are powerless to stop broad cultural trends like the one we're building.
That's why I hate to even think about shutting it down with roughly half of our 90 planned stops still to go!
But without a massive influx of funds, I'm afraid that's what I'll be forced to do.
So after you watch Michele's video, please tell me how you would have me proceed on your Supporter Directive. As you'll see, there are only the two options:
OPTION 1: Cancel plans for the remainder of the National #Sockit2PP Campaign — stop visiting college campuses with the culture-changing "Abortion is Violence" display and baskets of baby socks

OPTION 2: Keep all Students for Life programs, including the National #Sockit2PP Campaign, running full speed ahead!
If you would have us continue, please consider being extra-generous to help us reach our $127,000 goal!
For Life,


Kristan Hawkins
President, Students for Life of America
~~~~~~~~~~~~~~~~~~~~~~~~~~~~~~~~~~~~~~~~~~~~~~~~~~
Sept. 2017
This year our
Rose Banquet Fundraiser
 Theme is
"Supporting Life at Every Stage".
Our Arizona State Deputy, Sean Halpain said, "We need to remember that not only do we stand for the teachings of our Catholic Church and provide the voice for the unborn that are not able to speak for themselves; we also need to support those that are already alive. We need to continue to participate 
in 40 Days
 for Life campaigns, pray outside abortion facilities, and support our Church and Order as we fight for the rights of the unborn and new born."
Throughout our region Catholics did exactly that. As a direct result, such evils as Planned Parenthood are no longer apparent. Nevertheless, members throughout our society earnestly profess Pro-Choice beliefs and intend to influence expectant mothers to kill their babies. Our regional weapon in our fight for life is LIFE CONNECTIONS (located right here in Prescott Valley).
LIFE CONNECTIONS always needs our help and is asking us to attend its annual Rose Banquet Fundraiser (see attachment).
I am hosting one(1) table–ten(10) seats. Eight(8) seats are available. There is no up-front cost. At the end of this banquet, each couple/individual in attendance will be presented a packet requesting a donation. You may immediately donate or you may establish a monthly donation–a monthly withdrawal from your checking/charge account.
I believe God put LIFE CONNECTIONS here to save his creations.
Let's give them our support!
Vivat Jesus,
Council 8386, FS,
Earl Boggler
~~~~~~~~~~~~~~~~~~~~~~~~~~~~~~~~~~~~~~~~~~~~~~~~~~~~~~
3/23/17
Deacon  Wayland speaking on current PRO-LIFE developments:
On March 20th, the Council celebrated the 5th Anniversary of the Sanctity of Life
Prayer Service. Brother Deacon Wayland lead the rosary and shared appropriate
remarks. Thanks to the Council's 4th Degree Color Corps for adding tribute and
dignity to the service. Following are his powerful and inspiring words.
It has been 44 years since the U.S. Supreme Court legal-
ized abortion on demand in Roe v Wade. Since then, more
than 59 million unborn children have lost their lives. That
is more than the current population of New York and Cali-
fornia combined. However, The National Right to Life
Committee says it continues to see evidence that pro-life
efforts to educate our nation about the unborn child's hu-
manity and efforts to enact protective pro-life legislation
are having a tremendous impact.
The Guttmacher Report, which evaluates the current State of Abortions in America, reveals a
12.5% drop in the annual number of abortions in 2016 and the decline continues. Polling
shows a significant majority of Americans not only oppose abortion, but they also support legislative solutions to protect unborn children, their mothers, and to eliminate government funding. Sixteen states have passed the Pain-Capable Unborn Child Protection Act. Kansas, Oklahoma, West Virginia, Mississippi, Alabama, and Louisiana have passed legislation to prohibit dismemberment abortions have passed similar legislation.
Abortion facilities have been closing at historic rates in the past few years. Thirty-one abortion clinics closed in 2016 alone. Twenty seven of those were Planned Parenthood facilities, bringing the total number of abortion facilities in the U.S. down to 731.
Abortions were down in nearly every state and region. States in the South and the West saw the biggest drops but nearly every region saw decreases of nearly 10%. There were 926,190 abortions in 2016, which represents a drop of 42.4% from the all-time peak of 1,608,600 in 1990.
Two pro-life measures affirming licensing and funding standards for abortion clinics were approved by the generally liberal state of Minnesota. The legislation would prohibit state funds from being used for abortion, and citizens would no longer be forced to continue to fund an act which they do not support and which does not further the public good.
The Minnesota Supreme Court upheld the conviction of the Final Exit Network. The group was found guilty, by a jury, of assisted suicide.
The Dakota County prosecutor told jurors that two members of Final Exit Network went to Doreen Dunn's home to assist her suicide. They then removed their equipment so it appeared that she had died of natural causes. Dunn's husband of 29 years arrived home to find her dead on the couch. Doreen had no life-threatening illness and her family was puzzled by her death. There were good things happening in her life: Her daughter who had been in Africa for about a year was coming home the next day and
her son's fiancee was scheduled to give birth that week.
Kaylin Haines, a sophomore at Fort Hayes State University in Kansas found a way to spark conversations about abortions at her college. She began pinning a baby sock to her backpack as a symbol of her support for babies in the womb. The Students for Life of America, inspired by Haines work, launched a project that will send 323,999 baby socks to Congress to urge legislators to defund Planned Parenthood. Each sock represents an unborn baby whose life was destroyed by Planned Parenthood.
The Alabama House Passed a Pro-Life Bill stating There is No Right to Abortion. Abortion will not become illegal immediately if / when Roe v Wade is overturned; instead, the power to legislate abortion will return to the states. Alabama lawmakers, preparing for that day, passed a bill that would protect unborn babies' right to life. Lawmakers said, "We want to make sure that at a State level, if Roe v. Wade is overturned, that the Alabama Constitution cannot be used as a mechanism by which to claim that there is a right to abortion".
For the first time in memory, we have a pro-life president, a pro-life Congress, and likely will soon have a pro-life Supreme Court. Reversing the court's Roe v Wade decision is a distinct possibility. All of President Trump's potential nominees to the Supreme Court are pro-life. Given the age of current Supreme Court Justices, it is likely that President Trump will have the opportunity to appoint multiple Justices. Most of President Trump's nominees are 60 years of age or younger so there could be a majority conservative court for the next 25 years.
President Trump, through an executive order, reinstated the Mexico City Policy which prohibits using federal funding for abortions outside the United States. This overturns President Obama's executive order in 2009 during his first week in office as president.
As Congress debates the details of replacing Obamacare, which funds Planned Parenthood, there is a consensus on its repeal and defunding Planned Parenthood, the nation's largest abortion provider. And Planned Parenthood has closed its doors in Prescott Valley.
Finally, on the progress that has been made in the fight for life, there's the story of an atheist woman describing her treatment at a Planned Parenthood Abortion Clinic.
The unidentified woman described how the abortion group repeatedly pressured her to abort her unborn child, ignored her desires to make an adoption plan and tried to manipulate her emotionally. The woman said, "I am a victim of rape, but I'm also a victim of feminism. And, I was lied to," While in college she was raped by an acquaintance; and not long after that, she learned that she was pregnant. "As a scared 19 year old student, I turned to the one place I'd been told my whole life I could turn to: Planned Parenthood."
Walking up to the clinic, she said she prepared herself for an attack of "the evil Christian radicals, but instead I found people who just wanted to pray with me." Inside Planned Parenthood, she did not find what she was expecting. Once the abortion center staff learned of her intentions to make an adoption plan, she said she was treated very differently. She said a nurse repeatedly urged her to consider abortion, explaining how safe and empowering it would be. Later, the nurse told her that no one would want to adopt her child because of the rape. Eventually, she said the nurse left her alone in the counseling room for an hour, crying.
When she finally left, she said a pro-lifer on the sidewalk handed her a pamphlet about a local pregnancy cen-ter, "There I found real love and compassion that literally saved my life." She ended her letter by encouraging pro-life sidewalk counselors to keep helping women. She said they made such a difference in her life and her daughter's life.
In summary, while the war for life rages on, many battles have been won, and the changes in the presidency, the congress, the courts, and public attitudes offer substantial reasons for hope. The possibility that legal abortions may end in our lifetimes is realistic. For the first time in 44 years victory overturning Roe V Wade is a distinct possibility. However, there are many battles still to face.
Many in the media, Planned Parenthood, and the government repeatedly insist that American taxpayers don't pay for abortion. This is deceptive language as funding for abortions is disguised in many forms. One such form is in state funding for abortion.
Currently seventeen states redirect Medicaid funding to pay for all or most medically necessary abortions. 'Medically necessary abortions' is a legal code word for elective abortions.
As the government considers block granting Medicaid to the states the risks of redirecting these funds for abortions increases and the difficulties of legal opposition increases as suits must be filed and won in each state.
Additionally, there is a plan to expand the number of women of child-bearing age that are eligible for Medicaid. This poses an additional threat to the pro-life movement unless federal laws are carefully crafted to prohibit state funding.
Arizona is currently one of the states that funds abortion through Medicaid. However, this funding was the result of a court order and not an action directed by the legislature. Block granting Medicaid funding to the states needs to be carefully monitored and controlled particularly in view of current judicial activism.
While there was plenty of good news in the latest numbers, there would have been even fewer clinics and perhaps even fewer abortions if not for the proliferation of chemical abortions using drugs like RU-486. The Guttmacher Report states that there were 272,400 chemical abortions" performed n 2014. This represented an increase of 13.8% in just the three years.
In England, a Newcastle fertility clinic was given a license to carry out the controversial "three-parent baby" technique. This technique, known as 'pro-nuclear transfer', involves the gutting and destruction of two embryos in order to create a third 'combined' embryo. This combined embryo has no genetic parents in the ordinary sense and that allows embryos to be developed as a source of spare human parts. Evolving technology in genetic research and chemical abortions could present an even greater threat to life than current surgical methods.
In Kansas' the highest court appears receptive to declaring for the first time that the state constitution recognizes abortion rights. At issue is the repeal of a Kansas law entitled the Unborn Child Protection from Dismemberment Abortion Act. This law prohibits abortions in which the fully formed unborn child is torn apart with sharp metal tools, bit by bit, while still alive, inside the mother. Opponents of the Unborn Child Protection Act argue that the right to life is only "attached" at birth. Thus, the unborn has no constitutional rights, even against dismemberment.
In Illinois, the Thomas More Society filed suit this week in federal court on behalf of a pro-life physician and two pro-life pregnancy resource centers challenging Public Act 99-690. This controversial aw forces physicians and other health care providers to provide information about the benefits of abortion and to give referrals to abortion providers.
Hollywood actresses are trying to turn the abortion business Planned Parenthood into a fashion trend. Award-winning actress Jessica Lange, Emma Stone and Dakota Johnson have begun wearing a small Planned Parenthood pin. Lange has long been supporting organizations such as Planned Parenthood. In 2004, she performed at an A.C.L.U. benefit at Lincoln Center along with Robin Williams, Paul Simon, and others. In 2008, she attended a Planned Parenthood fund-raiser, where she was photographed with Kathleen Turner and Jane Fonda.
A group of female clergy from Iowa recently wrote a letter to publicly state their support of the abortion chain Planned Parenthood. The letter, published in the Des Moines Register, included signatures from seven women pastors from the United Church of Christ, United Methodist Church, Evangelical Lutheran Church of America, Episcopal Church, Unitarian Universalist Association, Christian Church (Disciple of Christ) and Unity Church. A note included with the letter said the pastors were not speaking on behalf of their denominations or congregations. The female pastors praised Planned Parenthood's work and blasted a state bill that would defund the abortion group and redirect tax dollars to community health centers that don't provide abortions.
Pro-Choice Catholics continue to distort the teaching of the Church in regard to life issues. In New Mexico, State Representative Patricia Caballero invoked her Catholic faith in her decision to oppose a bill that would have banned abortion after 20 weeks
of pregnancy. And State Senator Jerry Ortiz y Pino, also Catholic, introduced a bill which would force religious hospitals and individuals to act against their conscious and perform abortions. New Mexico Bishops quickly denounced the statements saying,
"Support for abortion or doctor-assisted suicide is not in accord with the teachings of the Church. These represent the direct taking of human life, and are always wrong."
Planned Parenthood, in closing specific facilities, is concentrating on the money-making aspects of the abortion business more than ever before. In 2016 the abortion giant received a half a billion tax-payer dollars in public funding. Many of the facilities that it closed in the past few years did not perform abortions. Thus, Planned Parenthood has changed its business plan away from traditional health care to focus more on lucra-
tive abortion profits. Planned Parenthood performs approximately 320,000 abortions each year at an average cost of $625. Its most recent annual report showed $1.3 billion in revenue.
In summary, while the war for life rages on, many battles have been won, and the changes in the presidency, the congress, the courts, and public attitudes offer substantial reasons for hope. The possibility that legal abortions may end in our lifetimes is realistic. For the first time in 44 years victory overturning Roe V Wade is a distinct possibility.
However, threats to life continue in the form of abortions, assisted suicide, and evolving technology. Being pro-life requires continual education and continual vigilance. Who would have imagined less than 75 years ago that the greatest threat to life would not be war, or nuclear weapons, but mothers taking the life of their own children?
~~~~~~~~~~~~~~~~~~~~~~~~~~~~~~~~~~~~~~~~~~~
3/7/17
All Parishioners, your Family Members and your Friends
 Are invited to attend the 
 5th Annual Sanctity of Life Rosary and Prayer Service 
On Monday, March 20, 2017 (6:30pm.)
at St. Germaine Catholic Church.
His Holiness Pope Francis has called upon us to live our faith in action and
be willing to defy public sentiment by standing-up for what is
 RIGHTEOUS
MORAL 
CHRISTIAN
Join us in prayer and share your 'faith in action' in this meaningful service in
"SUPPORT of LIFE … in all its stages!" 
Hosted by: The Knights of Columbus – St. Germaine Council #838
~~~~~~~~~~~~~~~~~~~~~~~~~~~~~~~~~~~~~~~~~~~~~
3/11/16
Just a friendly reminder that on

Wednesday, March 23rd

(

6:30pm

) our council will be hosting the
"4th. Annual Pro-Life Rosary / Prayer Vigil" 
in the healing Garden at St. Germaine Parish. (Officiated by Dcn. Wayland Moncrief.)
This event is open to all and we will have members of the Bishop Green Assembly in full regalia, again attending this year and bringing solemnity to this important and meaningful event.
Please help spread the word and personally invite parishioners, family, friends and neighbors to attend and join us in prayer!
Thanks and God Bless,
Paul
Council's 2016 Pro-Life Chairman
~~~~~~~~~~~~~~~~~~~~~~~~~~~~~~~~~~~~~~~~~~~~~~~~~~~~~~~~~~~~~~~~~~
1/18/15
~~~~~~~~~~~~~~~~~~~~~~~~~~~~~~~~~~~~~~~~~~~~~~~
9/18/15
Dear Brother Knights,

Congress is set to vote in the coming days on three important pro-life measures. In the House, the Defund Planned Parenthood Act (H.R. 3134) would put a one-year moratorium on funding for the organization unless it agrees to abandon its abortion practice. Also in the House, the Born Alive Abortion Survivors Protection Act (H.R. 3504) provides federal criminal and civil penalties for failing to provide care to an infant who has survived an abortion attempt. Next week, the Senate is expected to take up the Pain-Capable Unborn Child Protection Act (S. 1553), which bans abortions after 20 weeks of gestation, the point at which experts agree that the unborn feel pain. Please contact your elected representatives in support of these measures.

Click here to take action on the Defund Planned Parenthood Act (H.R. 3134)

Click here to take action on the Born Alive Abortion Survivors Protection Act (H.R. 3504)

Click here to take action on the Pain-Capable Unborn Child Protection Act (S. 1553)

At the heart of these three pieces of legislation is recognition of the dignity of the unborn child. In the past several weeks, through the release of several undercover videos, the United States has received a distinct call to reexamine its conscience regarding abortion, which claims the lives of over a million unborn children every year in this country.
As you may know, most of the videos show or explain some aspect of the harvesting of organs for monetary compensation, including the grisly details of how these organs are extracted from recently aborted babies, many of them late-term.

Congress has held two hearings, one in the House Judiciary Committee, and one in the Energy and Commerce Committee, investigating the practices of Planned Parenthood and shining a light on this disregard for human life.

I was moved recently to see this video interview of Utah Congresswoman Mia Love discussing the Planned Parenthood videos: "Here we are in the United States of America, and our job is to protect life, liberty and the pursuit of happiness—first and foremost life," she said.

There simply is no good reason for taxpayers to fund Planned Parenthood or any organization that performs abortions.

Thank you for all you do in support of the dignity of human life.

Vivat Jesus!

Carl A. Anderson
Supreme Knight
~~~~~~~~~~~~~~~~~~~~~~~~~~~~~~~~~~~~~~~~~~~~~~~~~~~~~~~~
8/3/15
Dear Brother Knight:
On Monday, August 3, the U.S. Senate will hold a key vote on S. 1881, a bill to defund the Planned Parenthood Federation of America. We strongly urge you to contact your Senators and encourage them to support this bill.
Planned Parenthood is America's largest abortion provider, performing well over 300,000 abortions annually. Over the past few weeks, video evidence has emerged suggesting that they are selling the organs of aborted unborn children for profit. These videos reveal the stark brutality of the abortion procedure and the callousness with which Planned Parenthood seeks to profit from the harvesting of the organs of unborn children. These revelations have shocked the conscience of our nation.
Planned Parenthood receives over $500 million in taxpayer funding annually. S. 1881 removes taxpayer dollars from Planned Parenthood, while leaving funding levels for health care programs the same; the bill channels taxpayer dollars through other organizations.
Pope Francis has called abortion the product of a "widespread mentality of profit, the throwaway culture, which has today enslaved the hearts and minds of so many." S. 1881 ensures that our tax dollars and healthcare programs are not made part of this mentality.
Please email your Senator immediately. Encourage them to support S. 1881, the bill to Defund the Planned Parenthood Federation of America. Share this link and encourage your family, friends, and members of your community to do the same. Thank you for all you do to build a culture of life.
Fraternally,
The Knights of Columbus
Knights of Columbus
1 Columbus Plaza
New Haven, CT 06510
(203) 752-4000
~~~~~~~~~~~~~~~~~~~~~~~~~~~~~~~~~~~~~~~~~~~~~~~~~
4/22/15
The office move needs to be postponed because the office some delays have happened with the addition.  I will contact you all again when things are ready to go .  I am sorry if this has caused any of you any problems.  I am so grateful that we have you all to help us.
Diane Duncan, Director
Life Connections
 ~~~~~~~~~~~~~~~~~~~~~~~~~~~~~~~~~~~~~~~~~~~~~~~~

Another High School Censors Students for Life Club
IOWA HIGH SCHOOL DISCRIMINATES AGAINST STUDENTS FOR LIFE CLUB
Principal Steve Madson of Hampton-Dumont High School has received a demand letter from Students for Life of America's law firm, the Thomas More Society, on behalf of student Isabell Akers and Students for Life of America. The letter charges that Principal Madson has unconstitutionally discriminated against Isabell by denying her the right to form a Students for Life club at Hampton-Dumont High School.
"High school administrators have no right to discriminate against pro-life students," said Kristan Hawkins, president of Students for Life of America. "On the contrary, high school students have the right to form Students for Life clubs to educate and inform their peers on the tragedy of abortion and to help those facing unplanned, crisis pregnancies. We are thankful for brave students like Isabell, who reached out to Students for Life of America and for our attorneys at the Thomas More Society for their help to make Isabell's Students for Life group an official, school-based club, with the same rights as her peers."
~~~~~~~~~~~~~~~~~~~~~~~~~~~~~~~~~~~~~~~~~~~~~~~~
4/17/15, Re: Life Connections
Diane, I forwarded this to our 4th Degree Faithful Navigator, Sacred Heart and St Catherine Grand Knights, and St Germaine's Council.
By the way, worthy Faithful Navigator and Grand Knights, Life Connections (Diane) is also your point of contact (POC) for this regions Annual Pro Life Banquet, which our Bishop so graciously attended last year. Please notify Diane of your Pro Life POC/Committee Chairman.
Thank you all for your cooperation!
God bless,
Earl
———- Forwarded message ———-
From:
Life Connections
<lifeconnections@rocketmail.com>
Date: Wed, Apr 15, 2015 at 12:19 PM
Subject: Life Connections
To: "Earl V. Boggler (4) (02/10)" <
boggler1@cableone.com
>
Hi Earl,
Life Connections is getting  ready to move next weekend and I was hoping I could ask a few of the Knights to help us with this. We will need trucks or trailers to move some fixtures put them together and  men to move furniture and put up shelving in our storage unit and other tasks. I don't have the K of C contact information so could you please help me with this?
Diane Duncan, Director
Life Connections
~~~~~~~~~~~~~~~~~~~~~~~~~~~~~~~~~
3/25/15
Rosary for the Unborn PHOTOS
~~~~~~~~~~~~~~~~~~~~~~~~~~~~~~~~~~~~~~~~~~~
3/19/15
              Final Reminder
On Tuesday, March 24th.  (6:30pm)
our K of C Council is hosting the 
3rd. Annual Day of the Unborn Pro-Life Rosary / Prayer Service 
in the Healing Garden
(adjacent to St. Germaine Church)
Dcn. Wayland Moncrief, Officiating
Please plan to attend and support this tremendously important sign of support for life 
and bring your family, friends, neighbors with you!
"If" you can't attend, please take some time to pray on your own in support of life.
**********
"Prayer for the Cause of Life"
O Mary, bright dawn of the new world,
Mother of the living,
to you do we entrust the cause of life.
Look down, O Mother,
upon the vast numbers of babies not allowed to be born,
on the poor whose lives are made difficult,
on men and women who are victims of brutal violence,
on the elderly and the sick killed by indifference
or out of misguided mercy.
Grant that all who believe in your Son
may come to proclaim the Gospel of Life
with honesty and love to the people of our time.
Obtain for them the grace to accept that Gospel
as a gift ever new, the joy of celebrating it with gratitude
throughout their lives, and the courage to bear witness to it resolutely,
in order to build, together with all people of good will,
the civilization of truth and love,
for the praise and glory of God,
the Creator and Lover of life!
(Written By: Pope John Paul II)
~~~~~~~~~~~~~~~~~~~~~~~~~~~~~~~~~~~~~~~~~~~~~~~~~~~~~~~
3/5/15
Our K of C Council will once again be sponsoring a

"Pro-Life" Rosary / Prayer Service

in the Healing Garden at St. Germaine Catholic Church in March. 
Date

=

Tuesday, March 24, 2015

(The Eve of the Feast of the Annunciation)
Location

= The Healing Garden, adjacent to St. Germaine Catholic Church
Celebrant = Dcn. Robert Palmer
Honor Guard = 4th. Degree Knights of Columbus from Bishop Green Assembly #13
Please plan on attending this important event and spread the word to everyone you know so that they can attend as well!  Prayers make a powerful difference and

your prayers

in support of life can make the difference between a birth or an abortion!
Yours in Christ,
Paul
Paul Barko, PGK
Pro-Life Committee Chairman
~~~~~~~~~~~~~~~~~~~~~~~~~~~~~~~~~~~~~~~~~~~~~~~~~~~~~~~~~~~
1/21/15
~~~~~~~~~~~~~~~~~~Dear Brother Knight,The U.S. House of Representatives will soon vote on H.R. 36, the Pain-Capable Unborn Child Protection Act. This important measure will ban abortions on unborn children aged 20 weeks post-fertilization or older, based upon substantial medical evidence finding that these unborn children can experience pain. With H.R. 36, Congress will exercise its authority to protect these unborn children from abortion, and the horrible pain that it causes.However, while a vote has been scheduled, successful passage of H.R. 36 is not assured. H.R. 36 needs your personal support. Please click here to contact your elected congressional representatives today. Ask them to support H.R. 36 with their vote. Be sure to also contact your Senators and ask them to introduce and cosponsor the Pain-Capable Unborn Child Protection Act in the U.S. Senate. If you will be in Washington for the upcoming March for Life, be sure to also personally visit your representatives in Congress and urge them to support this bill. Encourage your family and friends to do the same.At the 131st Supreme Convention in San Antonio, we resolved to "speak out to our elected representatives about the need to enact legislation…to protect human life." With the upcoming vote on H.R. 36, it is more important than ever that Congress hears your voice.Thank you for all you do to promote a Culture of Life.Knights of Columbus
~~~~~~~~~~~~~~~~~~~~~~~~~~~~~~~~~~~~~~~~~~~~~~~~~~~~~~~~~~
9/20/14
 Dear Brother Knight,The Government Accountability Office (GAO) released a report showing that
American taxpayers are subsidizing abortion coverage in more than 1,000 government-sponsored health care plans.
The GAO is a non-partisan government watchdog office responsible for examining the impact of federal laws and the use of taxpayer money. In creating this report, the GAO also discovered that insurance companies providing coverage through plans established by Obamacare are not billing the abortion coverage separately, as required.The GAO report also confirmed that the information about abortion coverage in these insurance plans is not uniformly available to consumers. This has led many pro-life Americans and their families to inadvertently choose coverage with which they have a profound moral disagreement. Not only is this bad policy, but it is in direct opposition to the views of the majority of the American people. This year, our
K of C-Marist poll
found that by a 58 to 37 percent margin, Americans oppose the use of tax dollars to fund abortions.An important piece of legislation, H.R. 7 the No Taxpayer Funding for Abortion Act, would address these issues by expanding the pro-life "Hyde Amendment" to permanently ban all public funding of abortion while also requiring every insurance plan established under Obamacare to clearly indicate whether or not it covers abortion. While the U.S. House of Representatives has acted on this legislation, it is currently stalled in the U.S. Senate.We encourage you to contact your Senators today and tell them to act now on H.R. 7 to ensure that all Americans have access to healthcare that is transparent and does not offer morally objectionable services subsidized by taxpayers.  We also encourage you to read the Supreme Knight's Op-ed on this issue
here
.Additionally, the full report from the GAO is
available online
and is important reading for all Knights and their families.Thank you for all you do to promote a Culture of Life.Knights of ColumbusThis email was sent to
rowleydonald@gmail.com
from
info@KofC.org
.This email was sent by:
Knights of Columbus
. Knights of Columbus Headquarters | 1 Columbus Plaza | New Haven | CT | 06510
~~~~~~~~~~~~~~~~~~~~~~~~~~~~~~~~~~~~~~~~~~~~~~~~~~~~~~~~~~~~~~~~
There are 144 Children resting in Garden of Innocence/San Diego with a total of 220 Children resting in all the gardens
| | | |
| --- | --- | --- |
| We love children in the gardens, especially when they want to take rose petals home | Watch our gardens grow! Our National Gardens now represent 32 counties in California | Thank you to Weeks Roses in Kern County for offering to donate rose bushes for the gardens. |
We love our Eagle Scouts that build Caskets and Urns for the babies as their Eagle Scout Project
| | | |
| --- | --- | --- |
| | For AnnMarie's service we had 72 Knights of Columbus show up for this 100th service. We love the Knights, they bring the children dignity | We travel to support our other gardens. Juanita Medina of Vista, opened a new Garden in Kern County. Garden representatives from San Diego, Merced, Kern, Sacramento Counties came to their first service |
We are a 501 (c) (3) Public Benefit Non Profit – Your donation is Tax Deductible
Welcome to the Garden of Innocence, San Diego! Please read our mission statement and watch the video which provides an overview of our purpose and services.  We are a 100% volunteer, non-profit organization serving San Diego County.  We invite you to explore the pages of our website to learn more about us and how you can help. Click here to 
join our email list so you will be notified when our services are scheduled and to be kept apprised of special events and needs.
1/7/14
Prayer really does work, as evidenced by the attached Email from Sharon Walters confirming that Planned Parenthood in Prescott Valley has officially closed its doors! This closing is in large part due to the dedicated prayers and actions of all the Pro-Life Volunteers who prayed and displayed their faith in front of their Florentine Office this past year!
Thank You & God Bless all of you who supported the "40 Days of Life Program"!!!!
Please note: Our council is still planning our Pro-Life Rosary and Prayer Service in the St. Germaine Healing Garden on Monday, March 24, 2014 (6:30pm), in collaboration with Diane Duncan and "LIfe Connections". It will be our Council's 2nd Annual Rosary/Prayer Service in collaboration with Life Connections and in support of Our Supreme Council's "Day of the Unborn". Deacon Bob Palmer has agreed to again officiate at this prayer event, with the full support and encouragement of our pastor and chaplain, Fr. Dan Vollmer.
****************************************************************
~~~~~~~~~~~~~~~~~~~~~~~~~~~~~~~~~~~~~~~~~~~~~~
9/21/13
I received the following message from Sharon Watters, our area Pro-Life coordinator, and wanted to encourage all of you to consider involvement in this meaningful event!
September 25 – November 3, 2013
"Amen, I say to you, what you did not do for one of these least ones, you did not do for me".  Mt. 25:45
The three Roman Catholic parishes in the Tri-City area are uniting during the upcoming international 40 Days For Life campaign, to pray & fast and hold a peaceful, prayerful vigil for an end to abortion, outside Planned Parenthood (PP) in Prescott Valley at 7750 E. FlorentineRd., just one block east of Tim's Toyota Center in front of the hospital.
 PP is open three days a week and each parish will cover PP's open hours for one day each week.  (Since they reduced their hours a few months ago, praise God, we will have less hours to cover.)
Sept. 25, Oct. 2, 9, 16, 23 & 30
St. Germaine Parishioners on Wednesdays:  9:30 a.m. – 12

All you have to do is PRAY, silently or together whichever those present choose.  You may sign up for and come one hour during the entire 5 weeks, or for two hours each week, or anything in between.  Further information will be given to you when you sign up.  Watch your bulletin for the weekend we will be at your parish to sign you up.

You can come on any day if your parish's day doesn't work for you.  To sign up or ask questions, call Sharon at 778-5378.  You can also just come to the sidewalk during the above hours; however, it's helpful to set you up on a schedule so that there are at least two people there for each hour.
 During the last campaign we had 72 people come out.  I hope you will all come again and bring a friend.
God will bless you and your family,
Sharon
~~~~~~~~~~~~~~~~~~~~~~~~~~~~~~~~~~~~~~~~~~~~~~~~
Brother Knights & Other Alabama Pro-Lifers:
Thanks to all of you for your calls & emails!  Pls. take a moment to thank your elected officials  who worked so hard on getting this Pro-Life bill passed!  See automated "Thank-You System" below provided by Cheryl Ciamarra of Alabama Citizens For Life:
Jim Kaelin, Culture of Life Director
Call to Action
Dear faithful supporters,Alabama Senate passed Women's Health Safety Act Hb57 close to Midnight!  Praise the Lord – God is good and we have men and women who will burn the late night oil to accomplish good for women in Alabama!THANKS to those of you who came for the vote and the many more who sent these free emails and made phone calls to the Senators and Representatives.Especially thanks to Senator Scott Beason for leading the charge in the Alabama Senate and Rep. Mary Sue McClurkin who withstood barage of criticism in the House of Representatives.

Please take a moment to THANK YOUR REPRESENTATIVE and Senator Today as well as the leadership who made this opportunity happen and the Governor , who has said he will sign the measure into law.
Click the link below to log in and send your message:
http://www.votervoice.net/link/target/alcfl/qf4GR65R.aspx
---
ALABAMA K OF C
CULTURE OF LIFE UPDATE
March / April 2013″Defend the unborn against abortion even if they persecute you, calumniate you, set traps for you,
take you to court or kill you. No child should be deprived of the right to be born, the right to be fed, the
right to go to school."
-Pope Francis, speaking in 2005 as Bishop of Buenos Aires (LifeNews, 3/14/13)Alabama Knights and Families Participate in Successful Citizen
Statewide Legislative Effort to Enact Pro-Life LegislationGovernor Signs Women's Health & Safety ActLeft, Montgomery, Apr 9, 2013 – AL Gov Robert
Bentley signs the Women's Health & Safety Act into
law, accompanied by key elected officials and pro-
lifers who worked to pass the pro-life bill.L-R in front row behind the Governor: LT Gov. Kay
Ivey, Pro-Lifers Cheryl Ciamarra (AL Citizens for Life),
and Jacquie Stalnaker (Silent No More Awareness),
and State Rep. Mary Sue McClurkin (House sponsor).
Tall Man behind Rep. McClurkin is Sen. Scott Beason,
(Senate sponsor).This Women's Health & Safety Act tightens health and safety standards for abortion and reproductive health
centers; and upgrades the medical qualification requirements for those who perform abortions in Alabama.
Knights and their families participated in the Pro-Life Legislative Day Rally in Montgomery on March 5th, and
then sent emails and made calls to their elected officials as the bill progressed through each of the legislative
stages!Knights of Columbus and Knights of Peter Claver Provide Honor Guard at
Alabama State Pro-Life Legislative Day Rally at State CapitolRight, Montgomery, Mar 5, 2013 – Sir Knights in
regalia from Montgomery Assy 003 and Prattville
Assy 2416 form an Honor Guard on the speaker's
platform
on
PRO-LIFE
LEGISLATIVE
DAY.
Montgomery Knights of Peter Claver joined in the
Honor Guard. Gov. Bentley, Lt. Gov. Ivey, House
Speaker Hubbard, Rep. McClurkin (speaking, in
photo) and other Pro-Life Legislators spoke. PSD
Ray Carney also participated with the Honor Guard.Pro-Life Pictures and News from Around the DiocesesRight, Montgomery, Mar 5, 2013 –
Gov. Robert Bentley, with a joint K of C
and Knights of Peter Claver Honor
Guard, speaks out for Pro-Life issues
on Pro-Life Legislative Day.Left, Montgomery, Mar 5, 2013 –
State Senator Shad McGill (R, HSV
area) proudly shows off his wife
and one month old daughter at the
Pro-Life Rally.Right, Huntsville, Mar 21, 2013 –
Claire Chretien, VP of 'Bama
Students for Life (right of center,
blue scarf) meets with Brother
Knights, their families, and other
HSV area pro-lifers to brief them
on campus pro-life activities.There is no problem, I tell you,
no matter how difficult it is,
that we cannot resolve by the
prayer of the Holy Rosary.~ Sister Lucia, Fatima VisionaryAbove, Gardendale, April, 2013
– Rod Cameron (L) and Jared
Clark, both of St. Elizabeth Ann
Seton Council 10354, and Rod's
son Connor participate in the
Diocesan "St. Paul Street
Evangelization" Program. They
provided
information
and
answered questions about our
Catholic Faith. Rod is the Pro –
Life Director for St. Elizabeth
Ann Seton Council.Above, Mobile, Mar 2013 40 DFL Closing – a large
group of prayer warriors, including many Knights and
their families, stand for life at the Spring 40 DFL
Closing vigil. They celebrated the saving of 9 babies
and mothers from abortion during this 40 DFL!Right, Huntsville, March 16, 2013 – State Senator
Shad McGill, delivers the closing prayer at the
weekly prayer vigil across from the Huntsville
Abortion Facility.A Montage of Other Pro-Life Activities from Across Our Two
DiocesesPro-Life Picture of the MonthOne Pro-Life billboard picture is
worth many thousand words!This Iowa billboard in the Quad Cities
area says it all!Ultrasound Initiative Update – Fundraising Complete on Four New
Projects!"The ultrasound machines that the Knights of Columbus has sponsored in so many places help expectant
parents see for themselves the humanity of their tiny children waiting to be born. In other words, technology
confirms what reason has always taught us: The unborn baby is a human being."
~ Supreme K of C Chaplain Archbishop William Lori of Baltimore, writing in the JAN 2013 issue of
COLUMBIA magazineMobile Ultrasound Makes Fourth New Ultrasound Placed by Alabama Knights. Three Additional Units are
Imminent, with Local Fundraising Complete (One refurbished unit also placed in 2010).Status of Current Projects: Mobile Women's Resource CenterShelby Sav-A-Life (Pelham)Tuscaloosa Sav-A-LifeVestavia Save-A-LifeAlways Hope Pregnancy (Enterprise)PROJECT COMPLETE! Matching funds received by Supreme, checks
presented to Mobile Women's Resource Center, and machine delivered!
Congratulations to Council 13367 and PSD Ray Carney for their
outstanding job on this project!FUNDRAISING COMPLETE! Application for matching funds received by
Supreme. Congratulations to Our Lady of the Valley Council 9676 for their
outstanding job on this project.FUNDRAISING COMPLETE! Application for matching funds being
submitted to Supreme! Congratulations to Council 4083!FUNDRAISING COMPLETE! Led by DD Bill Drescher and St. Peter's Council
7584. Application for matching funds being submitted to Supreme!Project approved by Archdiocese and Supreme. Fundraising in process,
led by Culture of Life Chairman Bob Irsik, St. John the Evangelist Council
11480.BREAKING NEWSJoy Pinto, Executive Director of HER CHOICE WOMEN'S CENTER, Birmingham; and
Susan Baldwin, Executive Director of MOBILE WOMEN'S RESOURCE CENTER will be
guest speakers at our 2013 State Convention in Montgomery (April 26th – 28th). They will
speak at the Saturday morning session.HER CHOICE received the AL K of C first
new ultrasound in 2010, and
WOMEN'S RESOURCE CENTER received
our most recent unit this month.Joy PintoSusan BaldwinA story of love, courtesy of the Knights of Columbus Ultrasound Initiative:
Does Ultrasound make a difference in the lives
of young pregnant clients? For Kim* and Joe* it does.
At our appointment for proof of pregnancy, we did an ultrasound but Kim
was not far enough along to see her baby. However, today they had an
appointment for parenting classes. I was not 100% sure of their birth plan
for baby so I asked if they would like to do another ultrasound.
This picture of their baby was just what the couple needed to bond their
hearts to him/her and to each other. The bright smiles in the room & the laughter as they saw their baby move almost brought us
all to tears.
Kim called her parents & both rushed to the center to see pictures of this new child that would soon join their family. This story
can't tell you the details of the hurt of the past or the pain of bad decisions, but for a few minutes this machine allowed a family to
bond with a gift that they didn't even know they wanted.
Cala Flippo,
Pregnancy Test Center Coordinator
Shoals Sav-A-Life
Florence, AL
Other Pro-Life News

Beth Grisham of Shoals Sav-A-Life (right) and Patty
Nicholas of Florence K of C Ladies Auxiliary at
Dedication Ceremony for K of C supplied ultrasound.
* names changed for privacy


 North Dakota bishop Praises New Laws Protecting Unborn Life
Fr. Vincent Bresowar (Assoc. Pastor, Holy Spirit Parish, Huntsville, and
Chaplain, Pope John Paul II CHS) gave this resounding homily on Sunday, April
14th, (Based on John 21:1-19, in which Jesus said to Peter, "Feed My Lambs.";
and Acts 5:27-32, "But Peter and the apostles answered, 'We must obey God
rather than men.'") In his homily, Father Bresowar speaks out on feeding the
people the TRUTH and also on the SANCTITY OF MARRIAGE. FULL HOMILY
Vatican Plans Huge Pro-Life, Evangelization Gathering, by David Uebbing,
Vatican City, April 15, 2013 (CNA/EWTN News) – A major highlight for the Year of Faith will be a
two-day celebration in Rome on the Church's teaching about the dignity of life and how it fits
with the New Evangelization. The event will "explore the enduring and timeless truths of
Blessed John Paul II's 1995 encyclical, 'Evangelium Vitae,' and the central role that the Gospel
of Life continues to have in the Church's mission of the New Evangelization," according to
organizers. FULL STORY
Ken's Story: Conceived in Rape, Born for Love, By Deirdre A. McQuade, September, 10, 2012
(USCCB.org) A man named Ken recently called in to a Washington, DC radio talk show
discussing the question of abortion after rape. Ken explained that he was adopted as an
infant, and at age 30, located his birth mother and learned the circumstances of his
conception. "Her story was that she was hit over the head with a baseball bat and was raped
at 15. So she went away to Catholic Charities, had me, made the brave decision to keep me —
and, well, keep me alive…" FULL STORY
Bismarck, N.D., March 28, 2013 / 02:02 am (CNA/EWTN News).- Bishop
David Kagan of Bismarck, N.D. praised the North Dakota legislature and
governor for passing into law three pro-life bills that place stronger
restrictions on abortion. "The protection of all human life from the
moment of conception to natural death is the primary purpose of
government," Bishop Kagan said March 26. FULL STORY
The Most Reverend David Kagan
Bishop of Bismarck, North Dakota


Minnesota Pro-Life Law Has Saved Almost 16,000 Babies From Abortion by Bill Poehler, St.
Paul, MN, April 12, 2013 / 2:39 PM (LifeNews.com) This Sunday, April 14, marks the 10th
anniversary of Governor Tim Pawlenty's signing of the Woman's Right to Know law that is
saving lives in Minnesota every day. From its enactment in 2003 through 2011, records
indicate that 15,696 women have chosen life for their unborn children after receiving the
Woman's Right to Know information. FULL STORY
Planned Parenthood Closed, Investigated for Botched Abortions by Steven Ertelt,
Wilmington, DE, April 4, 2013, 11:20 AM (LifeNews.com) A Planned Parenthood abortion
business in Delaware has been closed pending an investigation over multiple botched
abortions at the clinic. As LifeNews has reported, the Delaware Planned Parenthood clinic has
experienced five botched abortion emergencies in less than five weeks. FULL STORY
Newsletter Contributors:
Our sincerest thanks to: Cindy Adams (Holy Spirit, HSV); Juan Benjamin (St. John the Baptist, Madison); Fr. Vincent
Bresowar (Holy Spirit, HSV); CNA/EWTN News; PSD Ray Carney (Little Flower, Mobile); Claire Chretian, Bama
Students for Life, (Tuscaloosa); Bill Drescher (St. Thomas the Apostle, Montevallo); Rev. James Henderson (Christian
Coalition of AL); James Hughes (Prattville Council 10731); Bob Irsik (St. John the Apostle, Enterprise); Daniel
Johnson (Mobile Archdiocese); Steve Leisure (Holy Spirit, Tuscaloosa); LifeNews; Pete Parrish (St. Cecilia, Jasper);
John Phillip (St. John the Baptist, Madison); Mae Rehm (Corpus Christi, Mobile); Allan Rhodes (Flint River Baptist
Church, HSV); Sue Turner (Physicians for Life, Cullman); Mary Ann Vann (Holy Infant of Prague, Trussville); USCCB
and others who assisted with pictures and stories for this issue.
O God, shepherd and ruler of all the faithful,
look favorably on your servant Francis,
whom you have set at the head of your Church as her shepherd;
Grant, we pray, that by word and example
he may be of service to those over whom he presides
so that, together with the flock entrusted to his care,
he may come to everlasting life.
Through our Lord Jesus Christ, your Son,
who lives and reigns with you in the
unity of the Holy Spirit, one God, for ever and ever.
Copyright © 2013, United States Conference of Catholic Bishops, Washington, DC Excerpt from the English translation of The Roman
Missal © 2010, International Commission on English in the Liturgy Corporation. All rights reserved.
Respectfully submitted,
Jim Kaelin, Culture of Life Director
Knights of Columbus
Alabama State Council
T
March 25th. –

"

K of C Day of the Unborn

"

– 

With Fr. Dan's blessing and support, we will be praying the rosary at 6:30pm in the memorial garden adjacent to the Adoration Chapel. Our prayers will be dedicated to:

An end to abortion.

For God's guidance for those women still struggling with the possibility of an abortion.

For the welfare of those women who have had an abortion.

For the success of the work of Pro-Life agencies like

"Life Connections"

, here in Prescott Valley.

 – January 2013
Knights in Action
January 2013                     
Culture of Life Programs and Initiatives
This page displays information about some of the culture of life programs undertaken by the Order. This is by no means an exhaustive listing, as countless councils and individual Knights conduct projects geared to their individual communities.
On this page:
I. Education
II. Prayer
III. Public Policy
IV. Financial Contributions
Bishops' Workshop on Medical-Moral Issues
To present the Church's position on biomedical and health issues in the public forum clearly and faithfully, bishops, priests and other experts need to be trained adequately. To that end, the Knights of Columbus underwrites the bishops' workshop on medical-moral issues held every other year in Dallas by the National Catholic Bioethics Center in Boston.
Pontifical John Paul II Institute for Studies on Marriage and Family at The Catholic University of America
Since 1988, the Knights of Columbus has sponsored the North American session of the Pontifical John Paul II Institute for Studies on Marriage and the Family in Washington, D.C. Annually, dozens of students graduate from the institute with advanced degrees in the Church's teaching on marriage and family life and begin careers in diocesan family life offices or other institutions where they can impart to others the power and beauty of the Gospel of Life.
Columbia Magazine
Regularly, Columbia magazine publishes pro-life features in addition to columns and stories that promote family.
Running of the Silver Rose
The Silver Rose program features a sculpted silver rose carried by Knights from Canada, through the United States, to Mexico, bringing the Culture of Life message on its journey. The silver rose is received at councils and parishes along its way and Masses and prayer services are offered. Special border ceremonies with Fourth Degree honor guards are held when the rose is transferred from one state to another. The Silver Rose program is a sign of the Order's unity on life issues.
Day of the Unborn Child
This international program is held annually on March 25th, the feast of the Annunciation of the Lord. Focusing on the pro-life meaning of the Annunciation, councils hold pro-life prayer services. In 2003, the Supreme Council sponsored a Holy Hour in St. Mary's Church in New Haven, Connecticut, that was broadcast live by the Eternal Word Television Network (EWTN).
Respect Life Month
The Order collaborates with the Pro-Life Secretariat of the U.S. Conference of Catholic Bishops on the observance of October as "Respect Life Month." The Order distributes the Respect Life Program folder to thousands of Knights of Columbus leaders to assist them with pro-life programming on the local level. The Order also provides substantial annual funding for the U.S. bishops' public information and education office and the Diocesan Development Program for Natural Family Planning. Funding is also provided to the bishops' conferences of Canada, Mexico and the Philippines for pro-life and family projects.
Culture of Life Legislative Initiative
As Catholics, Knights of Columbus have the responsibility to work for the common good of society. Catholics–and especially Knights–must, in the words of the U.S. Conference of Catholic Bishops, "embrace their citizenship not merely as a duty and a privilege, but as an opportunity to participate in building the culture of life. Every voice matters in the public forum. Every voice counts. Every act of responsible citizenship is an exercise of significant individual power." The Culture of Life Legislative Initiative seeks to assist councils in becoming more effective in the public sphere.
Legislative Priorities
The Legislative Priorities section informs our membership on vital issues and enables them, directly from the site, to contact their senators and representative.
Vote Pro-Life
Led by the Fourth Degree, the Order encourages its own members–and all people–to vote pro-life. The Knights of Columbus feels that the right to life is not a partisan issue, but rather the pre-eminent moral issue of our time.
A United Nations Non-Governmental Organization
The United Nations has granted the Knights of Columbus status as a nongovernmental organization (NGO). This designation entitles the Order to participate in U.N. conferences and activities at a variety of levels.
U.S. Conference of Catholic Bishops, Pro-Life Secretariat
The New York State Catholic Conference pro-life legislative initiatives
Canada's Catholic Office of Life and Family
The Mexican Bishops' Conference
The Archdiocese of Mexico pro-life campaign
The Catholic Bishops' Conference of the Philippines
Americans United for Life in Chicago
Life Athletes
Birthright USA
The National Life Center
The Nurturing Network
The Human Life Foundation
Seminarians for Life
March for Life
~~~~~~~~~~~~~~~~~~~~~~~~~~~~~~~~~~~~~~~~~~~~~~~~~~~~~~~~~~~~
National Prayer for Life Campaign
Knights, Sisters of Life Urge Prayer for Life
At a Mass on May 3, 2010, commemorating the 10th anniversary of the passing of His Eminence John Cardinal O'Connor, Archbishop Timothy M. Dolan of New York initiated a National Prayer Campaign for Life, which is being co-sponsored by the Sisters of Life and the Knights of Columbus.
Knights, Catholics and all people of good will are invited to join in raising up a great prayer for life across the nation through the daily recitation of this prayer:
Eternal Father, Source of Life,
strengthen us with your Holy Spirit
to receive the abundance of life you have promised.Open our hearts to see and desire
the beauty of your plan for life and love.Make our love generous and self-giving so that we may be blessed with joy.Grant us great trust in your mercy.Forgive us for not receiving your gift of life
and heal us from the effects of the culture of death.Instill in us and all people reverence for every human life.Inspire and protect our efforts on behalf of those most vulnerable
especially the unborn, the sick and the elderly.We ask this in the Name of Jesus,
who by His Cross makes all things new. Amen.Our Lady of Guadalupe, pray for us.
How to Order Copies of the Prayer Card
The prayer campaign finds its inspiration in Pope John Paul II's landmark encyclical Evangelium Vitae, No. 100: 
"In this great endeavor to create a new culture of life we are inspired and sustained by the confidence that comes from knowing that the Gospel of life, like the Kingdom of God itself, is growing and producing abundant fruit (cf. Mk 4:26-29). There is certainly an enormous disparity between the powerful resources available to the forces promoting the "culture of death" and the means at the disposal of those working for a "culture of life and love". But we know that we can rely on the help of God, for whom nothing is impossible (cf. Mt 19:26).

Filled with this certainty, and moved by profound concern for the destiny of every man and woman, I repeat what I said to those families who carry out their challenging mission amid so many difficulties: a great prayer for life is urgently needed, a prayer which will rise up throughout the world. Through special initiatives and in daily prayer, may an impassioned plea rise to God, the Creator and lover of life, from every Christian community, from every group and association, from every family and from the heart of every believer. Jesus himself has shown us by his own example that prayer and fasting are the first and most effective weapons against the forces of evil (cf. Mt 4:1-11). As he taught his disciples, some demons cannot be driven out except in this way (cf. Mk 9:29). Let us therefore discover anew the humility and the courage to pray and fast so that power from on high will break down the walls of lies and deceit: the walls which conceal from the sight of so many of our brothers and sisters the evil of practices and laws which are hostile to life. May this same power turn their hearts to resolutions and goals inspired by the civilization of life and love."

~~~~~~~~~~~~~~~~~~~~~~~~~~~~~~~~~~~~~~~~~

Knights of Columbus Ultrasound Program Assists Pregnant Women

Councils Provide Funds to Pregnancy Centers for New Medical Technology

A new ultrasound machine donated by Massachusetts Knights to Worcester's Problem Pregnancy Inc. was blessed by state chaplain Bishop Daniel Reilly in January. Shown are (left to right) sonographer Kathy Lake, Bishop Reilly, Deacon Joseph Baniukewicz, State Deputy William Donovan and State Advocate Thomas McGinn

On January 22, 2009, the 36th anniversary of the Supreme Court's Roe v. Wade decision legalizing abortion on demand, the Knights of Columbus launched a new initiative aimed at providing women considering abortion a new way of viewing the life within them.

On that day, the K of C Supreme Council matched funds raised by Knights in Florida and Iowa to provide two pregnancy care centers complete funding for the acquisition of ultrasound machines that will help the centers to provide for the health of both mother and child.

As of November 2012, local and state councils in at least 44 jurisdictions have qualified for matching funds from the Supreme Council towards the purchase of over 290 ultrasound machines at a cost of over $8.5 million, with additional state and local council fund raising campaigns for ultrasound machine purchases either in-progress or to be launched in the near future.

Ultrasound exams, which are medically indicated throughout pregnancy for a variety of diagnostic reasons, use ultrasound waves to scan a women's abdomen, creating a picture or "sonogram" of the baby in her uterus. Without K of C support, most pregnancy care centers would be unable to purchase the ultrasound machines, each costing tens of thousands of dollars.

Reports indicate that up to 90 percent of women considering an abortion choose to have their baby after seeing an ultrasound image. They hear their baby's heartbeat, they see their baby's head and fingers. They know it is a child, not a "choice."

Before any fund-raising begins,review Qualifying a Pregnancy Care Center in Collaboration with the Local Diocese. Then, present the Diocesan Evaluation form to the diocesan pro-life director. After being completed and signed by the diocesan pro-life director, the Diocesan Evaluation form should be submitted to the Supreme Council's Office of Pro-Life, Marriage and Family Values. After that office advises the council that the pregnancy care center may be considered for inclusion in the Ultrasound Initiative program, fund-raising may then begin, provided that the council and the pregnancy care center will also meet all of the other Ultrasound Initiative Guidelines.

State and local councils desiring to participate in the Ultrasound Initiative should refer to the Ultrasound Initiative Guidelines for program requirements. Councils must raise half of the funds for purchase of an ultrasound machine before submitting an Ultrasound Initiative Application to the Supreme Council Office for matching funds. The answers to some "Frequently Asked Questions" provide additional information about the program.

The sophistication of today's medical technology provides a "window on the womb" said Supreme Knight Carl A. Anderson. "Even from the early stages of pregnancy, a mother can see her developing child, hear the baby's heartbeat, and to recognize the miracle of the new life within her."

The Knights of Columbus Ultrasound Initiative seeks to provide medically certified pro-life pregnancy centers with the modern technology to monitor the health of babies in utero, and to allow mothers to visually experience their development.

~~~~~~~~~~~~~~~~~~~~~~~~~~~~~~~~~~~~~~~~~~~~

Other Culture of Life Activities

Culture of Life Activities

Here are some simple pro-life activities for your council to consider implementing:

 Organize a council pro-life program under the direction of the pro-life chair couple.
Send letters or personally contact your chaplain, pastor and members of the clergy offering whatever assistance they request in the fight against abortion.
Promote and support the Order's pro-life efforts by displaying materials featuring the theme, "Defend Life" or "A People for Life."
Distribute the Church's teachings on the sanctity of life as outlined in the Study Guide to Evangelium Vitae (#2914). The guide has been prepared by the Knights of Columbus for groups and individuals who wish to become more familiar with the Church's teaching on the respect due human life as presented by Pope John Paul II in his 11th encyclical, Evangelium Vitae (The Gospel of Life). Copies can be obtained for 25 cents per copy from the Supply Department.
Contact right-to-life committees or other pro-life organizations in your area. Work to coordinate your programs with those already in existence. Volunteer support, manpower, and finances.
Create a public display of pro-life support. Place small white crosses in the lawn of your council home or parish, representing the number of lives lost to abortion locally each year.
Promote letter-writing campaigns to the state and provincial legislatures. Bring stationery to council meetings and have members write letters on the spot. Letters should express your views clearly, firmly and courteously, ask questions and demand answers.
Raise funds for BIRTHRIGHT and similar pro-life organizations which help convince pregnant women to carry their babies to birth rather than to abort them. Volunteer manpower and services. For more information call: BIRTHRIGHT Inc., (770) 451-6336. In Canada call: BIRTHRIGHT/Grossesse-secours, (416) 469-1111. Other pro-life groups that provide assistance to women facing crisis pregnancies include: The Nurturing Network, (800) 866-4666, and National Life Center, Inc., (856) 848-1819.
Carry the pro-life message to youth through the religious education programs, high schools, colleges, Squires, Scouts, etc. Deliver speeches, distribute literature and sponsor  pro-life essay and poster contests. Arrange for a showing of pro-life films at council meetings, family events, community meetings.
Criticize any and all pro-abortion programs sponsored by radio and television stations and ask for equal time dedicated to pro-life arguments.
Arrange petition-signing campaigns. Set a goal for signatures and keep working until that goal is attained.
Give gifts of thanks and congratulations to women who have "chosen life" by carrying their babies to term. On behalf of your council present new mothers with something as simple as the Knights of Columbus Congratulations Card (#2087, E, F, S, available at 25¢ each from the Supply department), or provide other practical gifts like diapers, food, blankets or clothing.
Consider donating Christmas gifts to newborns and their single mothers temporarily housed in shelters. Work with local social service agencies or programs that counsel women to keep their babies or place them for adoption.
Sponsor a "Tree for Life'' program to collect baby items and supplies for unwed mothers and crisis pregnancy service centers.
Demonstrate publicly your pro-life stance by presenting savings bonds or other gifts to the first child born at your local hospital on Columbus Day or New Year's Day or the January 22nd anniversary of the Supreme Court decision legalizing abortion.
Consider presenting roses from the council to all mothers attending Mass on Mother's Day.
Pray the rosary to end abortion. This simple, yet effective act can have enormous impact. A poster urging the recitation of the rosary as a weapon against abortion (#2073) and a prayer card (#2072) are available at no charge from the Supply Department. Offer your rosaries publicly outside abortion clinics. Individuals or groups peacefully praying the rosary outside such facilities are highly visible and effective.
~~~~~~~~~~~~~~~~~~~~~~~~~~~~~~~~~~~~~~~~~~~~~

Knight's Lifeline

Knight's Lifeline, for pro-life chaircouples and other state and local council leaders, provides information concerning pro-life, marriage, and family values programs and materials, and updates on federal and state legislation related to these issues.

~~~~~~~~~~~~~~~~~~~~~~~~~~~~~~~~~~~~~~~~~~
Culture of Life Fund
Do you want to make a difference in the world, and help to save the lives of unborn children? Your prayers and donations to the Culture of Life Fund can do just that.
The Knights of Columbus Culture of Life Fund was established by a vote of the delegates to the 2008 Supreme Convention in Quebec City. The resolution states: "In order to further our commitment to building a culture of life, it has become desirable to establish a permanent fund with monies contributed from members, councils and assemblies that will support a broad range of initiatives that advance the culture of life."
The fund has since been used to provide millions of dollars for the Order's own Ultrasound Initiative, as well as funding for other groups and projects, including: the Sisters of Life, Birthright International, the National Life Center, the National Catholic Bioethics Center, the Secretariat of Pro-Life Activities of the U.S. Conference of Catholic Bishops, the Catholic Organization for Life and Family in Canada, and various state referenda on pro-family and pro-marriage issues, among others.
Gifts, no matter how large or small, can help us continue this work. If you are able, please donate online today – it only takes a moment, and your contribution can help save lives at home and abroad:
Please note that, to the extent permitted by law, your gift is tax deductible in the United States or tax creditable in Canada. Canadian donors will receive a tax receipt by mail.
Want to find another way you can help the Culture of Life Fund? Talk to your Knights of Columbus insurance specialist today to find out if you can make a contribution through your "United in Charity" insurance policy. He can explain your options, as well as provide you with brochures and background literature about these types of gifts.
In a world struggling with moral issues concerning life, the Culture of Life Fund offers an easy way for believers to get and stay involved. Your continued support is vital in allowing us to stand up in defense of life.
Want to know more about the Culture of Life Fund, or to ask a question? Feel free contact us:
By toll-free phone:
1-800-694-5713
By postal service:
Office of the Supreme Treasurer,
Knights of Columbus Charities, Inc. &
Knights of Columbus Canada Charities, Inc.
One Columbus Plaza
New Haven, CT 06510
The Culture of Life fund is a restricted fund, wholly managed, maintained, and operated by Knights of Columbus Charities, Inc., a 501(c)(3) charitable organization, and Knights of Columbus Canada Charities, Inc., a registered charity with the CRA.
~~~~~~~~~~~~~~~~~~~~~~~~~~~~~~~~~~~~~~~~~~~~~~~~~~~~~~~~~