"Tonight's" General Council Meeting You Are Invited toAttend:Vivat Jesus!

Richard Mefford, Grand Knight
****
Monthly General Council MeetingMonday, September 13th. / 6:30pm(Rosary at 6:00pm)
in Reiser Hall


All Members are cordially invited to attend!




Respectfully submitted on behalf of GK. Richard Mefford,

Paul
Paul A. Barko, PGK, FDD, PFNCouncil Recorder (2019-2022)
~~~~~~~~~~~
There is a "FREE" Food Handlers Permit Class
Scheduled for Monday, August 23rd. at 10:00aminSt. Germaine's Old Church.***This training is for both 'New' volunteers, as well as for those looking to renew an existing permit!***NOTE: This training, and the 2year permit earned, is "REQUIRED" for any volunteer wanting to help In the preparation and handling of food for any church function serving food!***
Please contact Nadine Pierce at (928-775-2597) or ladybugaz31@aim.combefore August 20th to register and assure yourself a spot in the training!
July 1, 2021 – Supreme Assessments WaivedThe Board of Directors has waived all July 1, 2021, Supreme Council assessments. As we all continue to fight the ramifications of the pandemic, this action will free up resources for council COVID recovery efforts. 2020-2021 Star Council Award WinnersCongratulations to our Council Award winners. On behalf of the many lives you touched this year, thank you for your hard work, perseverance, and adaptability during challenging circumstances.
5/12/21
Council 8386 Knights of Columbus Activities continued;
The Ladies Guild rummage
and bake sale was on May 2.
Knight's help set up tables
and tents early in the morn-
ing .
Knights also supported the
Guild by buying goods that
were for sale after the set up.
Knights also tore down the
set up in the afternoon. A big
thanks to all who participated.
Mother's Day saw the Knights
giving a flower to all mothers in
appreciation for what they do in our
lives. Mothers at all masses were
given a carnation by our members.
Thanks to all who handed out
flowers after each mass.
Honorary Life Membership
At the general members meeting on
May 10th, one of our Knights was
recognized for his service to the
Knights of Columbus Council 8386.
Don Rowley
Was presented with an
Honorary Life membership in Council 8386
Thanks to Mike , Larry, Sam , Henry and to our new-
est team members Bill, Tom and Dave.
Mike Kincaid call them all awesome and looks
forward to working with them again at the sit down
breakfast in June.
We hope that everyone will join us for breakfast on
June 13th.
Grand Knight Richard and
Treasurer Douglas Becker
presented a check to Fr. Dan for
half the cost of the new water
heater that supplies the Raiser Hall
and classrooms.
5/6/21
Important General Council Meeting
Monday, May 10th.(6:30pm In the Old St. Germaine Church.)
***
All members are cordially invited to attend and participate in:
1.) Identifying a roster of Officer Candidates for the 2021-2022 Fraternal Year!(There are currently several openings, and any member (3rd. Degree) can still volunteer for any position.)
2.) Developing a list of council programs and coordinators for the 2021-2022 Fraternal Year!
3.) Formulating a list of Budget Items for the coming 2021-2022 Fraternal Year!

***
Please give strong consideration of participating in our councilas an officer or program coordinator for thiscoming Fraternal Year!***
Some members keep their "Knights Council" strong. while others join and just belong.
Some dig right in, some serve with pride,some go along just for the ride.
Some volunteer to do their share,while some lay back and just don't care.
On meeting night some always show,while there are those who never go.
Some do their best, some build and some make,some never give, but always take.
Some lag behind, some let things go.some never help their Council grow.
Some drag, some pull, some don't, some do,Consider which of these are you ?
(Author Unknown)
4/39/21
The Knights of Columbus was founded by Fr. Michael J. McGivney on the principles of Charity, Unity and Fraternity! In the spirit of those principles, and our commitment to serve our church, you are encouraged to help the Ladies Guild with the set-up & take-down of tables and tents for their
Rummage Sale date is this Sunday, May 2nd.(8:00am – 2:00pm)Help is needed for both set-up (6:30 am) ….. and …. take-down (2:00pm)***Simply show up outside Reiser Hall and you will be directed where help is needed.
4/22/21
I am sad to report the recent death (4/20/21) of Bro. Wayne Theobald. His funeral mass will be on Friday, May 14th, 2021 at Noon! Please plan to attend and please wear your K of C shirt or other K of C attire to show your respect and support to Wayne and his family as a Brother Knight. Please remember Bro. Wayne and his family in your prayers!
4/21/21
XVII. UnTinished Business:
a.) Broken windows in Reiser Hall / council voted to help the parish in
getting the windows repaired.
XVIII.New Business:
A). May 2nd (6:30am)the Ladies Guild needs help setting up for their
fund-raising Rummage / Bake Sale
B.) Council voted to resume our Mother's Day Carnation distribution for
Sunday, May 9th. — Chairman = Bro. John Fomenko
C..) Motion made to purchase new cooking equipment for kitchen crew
by Mike Kinkaid – 2nd by Mike O'marah
D.) Proposal by Bro. Barko to expand our council's approach to
conducting council business, to include regular electronic broadcasts of
meetings and events for members unable to attend in person. Paul,
Doug Becker and Roger Cornwall agreed to form an exploratory
committee to assess the feasibility of this project and report back to the
council.
** Anyone interested in joining this committee can contact Paul at:
928-910-1275
Monday 4/12/21 we are having a full council meeting at the old church at 6:30 Please come and bring your choice of NEW officers with you, we will be voting a slate in June. We will have several items to talk about.
Vivat Jesus,Council 8386,Grand Knight,Richard Mefford
Our District Deputy, Jon Martiniz, was at our Council meeting Thursday night. After he heard me talking about the Fraternal Benefits Seminar that we will be having on Saturday, May 15th, at 2:00 pm, he asked if it would be alright for him to let the other three Councils in our District know about the seminar.
Jon will be telling the three Councils about the Fraternal Benefits Seminar at Sacred Heart Church. Hopefully we will have Knights from the other three Councils also in attendance at the seminar on May 15th.
Bob Dressler
Grand Knight
Yavapai Council 1032
3/26/21
Earl Boggler is coming home today, He can not have visitors. Please pray for his quick recovery.
Virginia Becker's, Funeral Mass will be March 25:- Rosary at 10:30 AM,- Mass at 11:00 AM,- Interment at Heritage Memorial Park following Mass,- Open house at 1:00 PM at Virginia's house (address forthcoming).– 3249 Mountain View Dr.– Prescott Valley, AZ 86314
The idea has been copied by most every other company since.3/14/21
K of C has brought to life Bishop's Olmsted's "INTO THE BREACH" treatise in the above remarkable Video presentation. that all Knights should watch and be inspired.
3/ 1 /21
Our in person Meetings have resumed
12/20
NO MEETINGS until refer notice
Brothers, On December 10th I sent out an advisory memo requesting councils to keep in-person meetings to a bare minimum and to strictly observe a specified health protocol if meetings in-person were necessary. It has now come to my attention that, in a number of instances, the medicallyhealthy precautions in place were not strictly adhered to. Adding to this is the fact that the infection rates in AZ are rapidly increasing and the risk in live meetings of being in contact with someone who has been in contact with the virus outside that meeting is extremely high. After consultation with our Worthy State Ceremonials Chairman, I am issuing the following directives. These directives are in place immediately until further notice: 1. All Installation of Officers will only be performed virtually.2. All Ceremonial degree presentations (CUF and Patriotic) will only be performed virtually.3. All Council and Assembly meetings will only be performed virtually.4. All indoor in-person Council and Assembly events are suspended until further notice.5. Exceptions to these policies must be approved by the State Deputy on an individual basis. The Knights are leaders in our communities and we should be setting the example for others in this time of extreme caution during this pandemic. We must step up and accept that challenge to protect our families, our Brothers and our communities. I expect all Brother Knights to help enforce these safety precautions at all Knights of Columbus events. Please let me know if you have any questions. Vivat Jesus!

MVassalloMario Vassallo
State Deputy
Knights of Columbus Arizona State Council
P.O. Box 1562
Sahuarita, AZ 85629
(e) statedeputy@kofc-az.org
(m) 520-481-1250

Living Our Faith Through Service and Charitable Deeds ReplyReply allForward
~~~~~~~~~~~~~~~~~~~~~~
The Silver Rose Comes to St Germaine
Prayer Services at St Germaine were celebrated on:
Tuesday, October 6th at 6:30pm in Spanish
Wednesday, October 7th at 6:30pm in English
In 1960 a group of young men in Knights of Columbus
Council 2312 in Monterey, Mexico wanted to honor Our
Lady of Guadeloupe for all she had done for the people of
Mexico. They came up with the idea of running a rose to
the Basilica of Our Lady of Guadeloupe in Monterey. The
rose was chosen to commemorate Juan Diego and the mir-
acle of the roses, an important part of the story of Our La-
dy of Guadalupe. The first rose, a natural rose, was
blessed by Bishop John C. Cody of London. It was then
flown to New York where it was received by Grand
Knight Joseph Thomasen, who in turn took it to Supreme
Knight Luke E. Hart. Mr. Hart then shephereded the rose
to Dallas, TX. There Texas State Deputy Jack Collerin re-
ceived the rose and took it to Laredo, TX where it was fi-
nally given to the Squires from Monterey, Mexico at the
International Bridge in Laredo. They ran the rose from the International Bridge through
Sabinas Hidaldo N.L., Mexico, to Cienga de Flores and on to the Basilica in Monterey,
Mexico on December 12, 1960.
After 1961, the program was conducted by the Knights of Texas and Mexico and the Our
Lady of Guadeloupe Province of the Fourth Degree until the mid-1990s when it was
adpted as a Knights of Columbus Supreme Council program. In 2001, Supreme Knight
Carl Anderson expanded the Silver Rose program.
Today, eight roses run along different North American routes that include Canada, every
U.S. state, Puerto Rico, the District of Columbia, and Mexico. This tradition spreads devo-
tion to Our Lady of Guadalupe and embodies international brotherhood as jointly nur-
tured across the continent.
Sir Knights Earl Boggler and Gonzalo Garcia participate as
Honor Guard in the presentation of the Colors at the annual
Life Connections Rose Banquet. (Earl Boggler left with the
American Flag —Gonzalo Garcia with the Arizona
State Flag). Held on October 23rd, the theme was "Choose Life".
~~~~~~~~~~~~~~~~~~~~~~~~
Silver Rose Is Coming To St Germaine Parish!
The Knights of Columbus Silver Rose Is Coming To St Germaine Parish!
Each year, from early March through Mid-December, Silver Roses are stewarded by Knights of Columbus Councils along routes from Canada to Mexico. Every stop the Silver Rose makes throughout the pilgrimage is a rosary-centered occasion for Knights, parishioners, and community members to pray for respect for life, for the spiritual renewal of each nation, and for the advancement of the message of Our Lady of Guadalupe.
This year, our Council, Mary Queen of the Knights #8386 is honored to bring the Silver Rose to St Germaine Parish.
Prayer Services at St Germaine will be celebrated on:
Tuesday, October 6th at 6:30pm in Spanish
Wednesday, October 7th at 6:30pm in English
Please join us as we think in terms of 'One Life, One Rose,' and turn to Our Lady of Guadalupe who made known her will through Juan Diego and the Miracle of the Roses.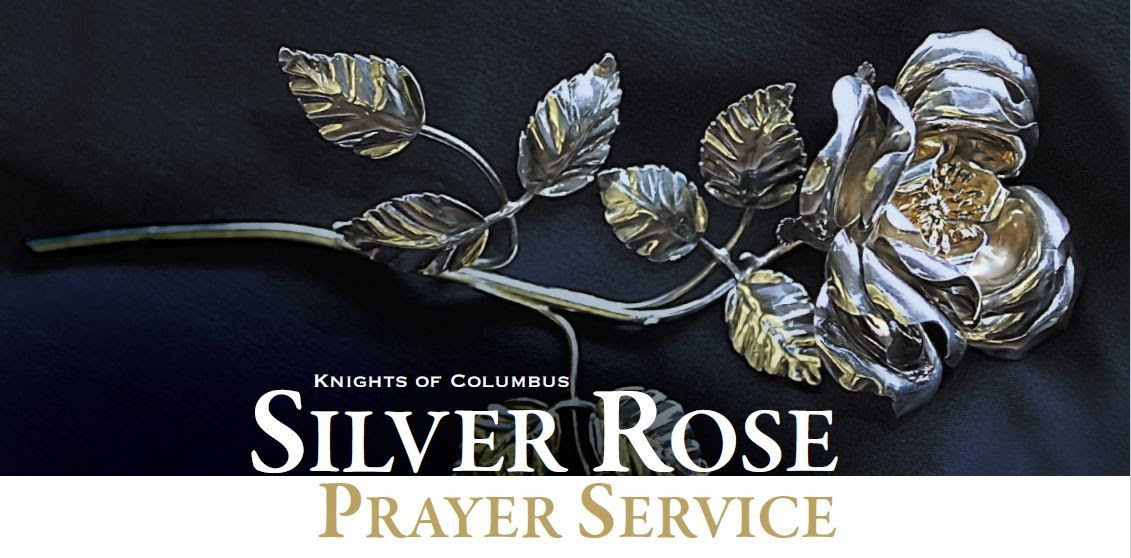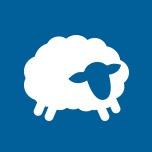 Sent by Linda Ables Knize
Direct replies to this email can only be seen by admins.
Email me when people reply to this note
Nation-Wide Rosary
When: Saturday, September 26, 2020 / 10:00am.
Where: On the grass adjacent to the PV Police Department.
Purpose: To show our support and solidarity for our local police and to pray for
their protection as well as the restoration of the belief in:
"One Nation, Under God, Indivisible with Liberty and Justice for all!"
All are invited and encouraged to attend this significant and meaningful event!
Sept 14, 2020
COUNCIL MEETING
On behalf of GK Mefford, the Officers and Trustees of our council, it is with considerable joy that I am able to announce that our K of C Council #8386 has been granted permission to hold it's first, In-Person General Meeting since April, 2020!Please, if your health and well-being permits it, plan on attending this meeting and help our council get back on course following the tragic International Pandemic, which has interrupted so much of our activities.When: Monday Evening, September 14th at a later time – 7:30pm
Where: Rizer Hall
Conditions: You "Must" wear a mask & maintain social distancing regulations.

Respectfully submitted on behalf of Our Worthy GK. Mefford,By: Paul Barko, Council Recorder
~~~~~~~~~~~~~~~~
Brothers,
Brother Jim Cloughessy's wife, Marlene, and their children noticed our presence at Jim's Funeral Mass (78 attendees, 17 Knights).
Our Council's recitation of the Rosary went very well (thank you Martha O'Marah for your support).
Brother Barko gracefully presented our Resolution of Condolence to Marlene, which she told me that she appreciated very, very much.
Our Assembly's Honor Guard performed well and as many observed they "looked sharp"!
Thank you all for your contributions.
God bless you! EVB
Aug. 3, 2020
Eddie Mefford (Wife of Grand Knight Richard Mefford) Funeral Mass Thursday, August 13th
Rosary 10:30am, Mass 11am
Aug 3, 2020
Jim Cloughessy
Funeral Mass Friday, August 21st
Rosary 10:30am, Mass 11am
July 29,2020
It is with a sad heart, but hope-filled spirit, that I am informing you of the sudden and unexpected death of Eddie Mefford, the wife of GK Richard Mefford, early this morning (july 29). She had not been ill, so her death was quite a shock for Richard and his family. Fortunately he has children living nearby who are responding to this crisis with loving support.No arrangements have been made as yet, but we will keep you informed of the date/time of her Memorial Service.Please keep Richard, Eddie and their family in your prayers.God Bless,Paul Barko, Council Recorder928-910-1275
My Brother Knights,
Under the leadership of GK Richard Mefford and the Officers and Trustees of Council #8386, I am writing to notify you that we will resume our K of C Meetings starting on
Monday, August 10th. (at 6:00 pm) on Zoom, a group electronic video communication medium
you will soon be receiving an electronic invitation to Join Zoom on Monday, August 10th , and below you will find directions for engaging in the program on either your computer (requires a camera) or your smart phone.
I understand that many of us are not comfortable using video communications, however, given the restrictions imposed by the recent pandemic, if we are to continue functioning as a council, we need to expand our options and invest in video conferenced meetings. You can download the Zoom App for "FREE" by simply going on the internet and entering: ZOOM.US
Please consider joining your fellow Knights Monday, August 10th (6pm) for our 1st K of C Council Meeting on Line with "Zoom"
**************************
How to Join a Zoom Meeting (Computer)
Step #1: Use Your Zoom Meeting Link. Click on the Zoom link you received in your registration email. …
Step #2 (First-Time Users Only): Install the Zoom App. If you are joining from a mobile device (Android smartphone/tablet, Apple iPhone/iPad), after clicking the Zoom link you may be prompted …
Step #3: Join the Meeting. …
************************************************************
****************************************
Zoom security

Since the video conferencing software's popularity exploded due to COVID-19, the vendor has been playing catch-up to improve the security of the software, together with the help of researchers and security experts.

As of May 14, the company has introduced a range of new measures, including:

Permitting meeting hosts to configure minimum meeting password requirements
Changing the 9-digit setup for randomly-generated meeting IDs to 11 digits
Removing Facebook's iOS SDK client to stop unnecessary data collection
Removing attendee attention tracker features
Resolving vulnerabilities in the Zoom installer and Windows client
Using personal meeting IDs (PMIs) can now be disabled
Showing profile pictures can be disabled
An expiration date for cloud recordings can be set, as well as whether or not they can be shared

Zoom has also announced the acquisition of Keybase. Zoom had been using a substandard AES-128 key in ECB mode.

The latest version of Zoom, version 5.0, became a forced upgrade for users by May 30. Users will not be able to join calls unless they upgrade. The reason for this is that Zoom 5.0 implements AES-256 GCM encryption, an upgrade from the substandard key.

Zoom 5.0 includes (current version):

Support for AES 256-bit GCM encryption and a new icon to show the security measure is in place
A 'report user' function
Meeting hosts can choose the data center region they wish to connect to
The option to 'end' or 'leave' a meeting — making to easier to close down the session or choose a new host with meeting privileges
Enter your text here…
July 21, 2020
From: Jon Martinez <districtdeputy19@verdekc.org>
SCAM ALERT:
. Apparently, scammers are targeting present and former council officers. The scammers send an email posing as the local parish Priest asking that the councils go out and buy Amazon or iTunes gift cards and then send the codes back via return email. This is a scam. You can be assured that no Pastor would request help in this way. Please warn your councils to not fall for this unfortunate scam. Anyone asking you to buy these gift cards to pay a payment is a scam.
July 2020
GRAND KNIGHT'S MESSAGE
Reverend Father, Deacons, Wor-thy Knights and Ladies,
I hope this finds everyone doing
well while we continue to navi-gate in the COVID-19 re-strictions.
While time marches on, the business of theCouncil must be addressed. Therefore, we willconvene a general Council meeting at 6:00pmon Thursday, July 9th at the Mefford Farm.There is plenty of space for physical distancing.Bring a lawn chair and an umbrella (for eitherrain or shine). The meeting will be outside. Theaddress is: 1014 S. River Drive, Dewey, AZ. Di-Ĵ ¢ : Proceed onAZ-69 South, turn left on AZ-169N, turn righton S. River Drive. The farm is approximately .3miles from the turn on the right.I thank the board members for agreeing toremain in office since we were unable to have ameeting and an official election.Vivat Jesus, Richard Mefford, Grand KnightDATE TO REMEMBER:OFFICER MEETING6:00pm—July 6th, Classrooms E& F.Face masks required.
June 28
Council needs an "Advocate". Job discreption attached–source Manuals 4241 9/18 & 5093 8/18.Council needs a "Three-Year Trustee". It helps if you're a prior Grand Knight. Job discreption attached–source Manuals 4241 9/18 & 5093 8/18.Council needs a "Lecturer". Job discreption attached–source Manuals 4241 9/18 & 5093 8/18.Remember, you can go to kofc.org and type in the search block 4241/5093/about anything at Supreme and find it–kofc.org belongs to each of us!Volunteers, please email to me your desires and I'll forward you on to our WGK.Thank you all for your cooperation!God bless you!Vivat Jesus,Council 8386,Financial Secretary,Earl V. Boggler
May 8, 2020
All meetings and events are postponed until further notice and more information are available.
GRAND KNIGHT'S MESSAGEReverend Father, Deacons, Worthy Knights and Ladies,The following proposal was made via email to the Council by our Recording Secretary, Brother Paul Barko. I support and believe this proposal will maintain the stability and continuity of the Council. In order to adopt this proposal, a majority of Council members must agree, and therefore, I am asking you to respond to Bob Foster with your vote by May 15th. If you know of anyone who does not have a computer, please pass along this in-formation and Bob's phone number to them.
The proposal is as follows:As our council is heading into the 11th month of our current Fraternal Year, andelections are scheduled to be held for the upcoming 2020-2021 Fraternal year, I believe that it is important to raise the question regarding the handling of the end of this current year and the start of the following.
Realizing that we will not be meeting as a council in May due to extended "social distancing / stay at home directives" we are not likely to meet as a group to hold elec-tions nor conduct any "new business" for the remainder of the current fraternal year.I am, therefore, proposing that: We officially suspend council electionsfor the coming fraternal year and ask the current officers of the council to re-main in office for the 2020-2021 Fraternal Year.
 The Grand Knight inform the membership, by Email & our Council News Letter office for the sake of continuity and to allow for the continuation of their current programming into the next fraternal year. Update the membership regarding the K of C plans to follow the direction of Fr. Dan and our Bishop in returning to a more active role as a council within the parish.As a reminder, please submit your vote to Bob Foster at either email bobandcarla.foster@gmail.com or phone 928-515-2854.Vivat Jesus, Richard Mefford, Grand Knight