As you may know, Students for Life of America recently launched a MASSIVE 40-state, 160-campus "See Me Now" National Tour.

For the first time, we're handing out plastic virtual reality goggles to students for free to show young people what abortion at 15 weeks of a pregnancy is really like.

And we're already seeing amazing results.

When they are confronted with the truth about abortion, over half (52%) of students are activated to join us in the fight against abortion.

As you know, all eyes are on the U.S. Supreme Court with Dobbs v. Jackson Women's Health Organization on the docket for this December.

This case – which will decide the fate of Mississippi's 15-week abortion ban – could be the one that FINALLY reverses Roe v. Wade.

But the fight over Mississippi's abortion ban will NOT solely be decided on "constitutional merits."

They'll never admit it, but some Justices (likely including Chief Justice John Roberts) are going to stick their fingers in the air to gauge which way public opinion is blowing.  

That's why our "See Me Now" National Tour – to show young people exactly what's at stake in Dobbs – and what a preborn baby looks like at 15 weeks of a pregnancy is so critical.

Some tour stops, like our recent one in Indiana, saw as many as 82% of students we engaged commit to help the pro-life movement!

Earl, this is just the beginning.

We've only done 39 of our 160 stops, so the best is yet to come.

But a national tour of this size takes resources – resources I don't have just laying around.

There are staff costs, gas, food, lodging, display materials, campus advertising, digital advertising, and – of course – the cost of the virtual reality goggles and technology to pay for.

And it's only possible thanks to the sacrificial giving of people like you, Earl.

So, with everything that's at stake in Dobbs, I simply must ask you for your most generous tax-deductible contribution to help make the rest of this MASSIVE "See Me Now" National Tour possible.

For Life,


Kristan Hawkins
President, Students for Life of America

Donate to Students for Life >>
 


  


Students for Life of America
1000 Winchester St., Suite 301
Fredericksburg, VA 22401
Office: 540.834.4600
This message was intended for: boggler1@cableone.net
You were added to the system May 12, 2021. For more information, click here.
Update your preferences or unsubscribe
As a council, we are still prepared to Support the upcoming 'ROSE BANQUENT' in support of LIFE CONNECTIONS. The event is tentatively scheduled for Friday, October 23, 2020 (5:30pm) at the Prescott Vibes Event Center (6200 N. Hwy #89). For more information contact Life Connections at: 928-227-3130 or go on-line at: life connections@rocketmail.com
Aug. 2020
Ultrasounds at Home
Martin Fox <martin.fox@prolifealliance.org> Unsubscribe
Aug 9, 2020, 8:19 AM (1 day ago)
to me

Have you heard about the newest innovation in ultrasound image technology?

Ultrasound images have always been a powerful ally for pro-lifers — striking right at the heart of the pro-abortion narrative that an unborn baby is just a "clump of cells."

And now, Israeli researchers are putting the finishing touches on a device that would allow mothers to see ultrasound pictures of their unborn children on their smartphones.

While mothers have long been able to see their unborn children in doctors' offices, seeing their growing babies from the comfort of their own homes brings an entirely new dimension to the experience.

Now, more than ever before, parents have the opportunity to look at these images and confront the truth — that what the abortion lobby calls a "clump of cells" is actually a living human being.

And as technology continues to testify to the truth about these little ones, you and I must continue to fight until all unborn babies are protected.

For Life,


Martin Fox, President
National Pro-Life Alliance
P.S. If you can, consider chipping in with a donation by clicking here. Your National Pro-Life Alliance is entirely dependent on voluntary contributions to keep our vital programs running. We receive no government funding.
3/14/19 Pro Life Movie coming Thursday March 28th.
2/20/19
Brothers,
If you've already signed up to receive USCCB information and concerns that's great.
And much like below, they give us opportunities to add our "oneness" to support a proposal, etc.
Remember, the squeaky wheel gets the grease, so let's be squeaky Catholics and support our USCCB.
If not already signed up, here's your chance to sign up.
God bless you!
Vivat Jesus,
Council 8386,
Culture of Life Chairman,
Earl V. Boggler
4520 N Agua Fria Dr.,
Prescott Valley, AZ 86314
928-830-6183
From:
"Secretariat of Pro-Life Activities" <
ProLife@usccb.org
>
To:
"Earl V. Boggler" <
boggler1@cableone.net
>
Sent:
Wednesday, February 13, 2019 4:30:40 PM
Subject:
Give Americans Health Plans That Do Not Cover Abortion
Call to Action
The Trump Administration has proposed a new pro-life regulation. We ask you to raise your voice to support it, but also encourage them to make it even stronger.
Here's the problem: The Affordable Care Act (aka Obamacare) allows health insurance companies to include abortion in the health plans they offer on the Obamacare exchanges. Although 26 states banned coverage of elective abortion in all health plans sold on their exchanges, the other 24 states plus the District of Columbia allow abortion to be covered. And worse, eight of these states and the District of Columbia only offer plans that cover abortion. Click here to see a breakdown of which states allow abortion coverage, and which do not.
To help fix this problem, the Department of Health and Human Services (HHS) has proposed a new regulation saying that if an issuer of health plans offers plans that cover abortion, it must also offer at least one otherwise identical plan that does not cover abortion.
The U.S. Conference of Catholic Bishops (USCCB) has filed written comments applauding HHS for this proposal. But the USCCB has also urged HHS to make the proposed regulation stronger in two ways. First, HHS should modify the regulation to ensure the availability, at every benefit level, of plans that do not cover any abortion, elective or otherwise. Second, HHS should require clear and conspicuous notice to consumers indicating whether or not a plan covers abortion, so they can make a well-informed decision.
We invite you to submit a comment as well. Pro-abortion groups will write in as many negative comments about the rule as they can. All the more reason to raise your voice in support of it!
Comments on the proposed rule are being accepted by the Administration until 5:00 pm Eastern on February 19, 2019 so please submit them as soon as you can.
Click here to submit your comments now!
---
Click here to unsubscribe from this mailing list.
~~~~~~~~~~~~~~~~~~~~~~~~~~~
11/30/18
COUNCIL MEMBERS SUPPORT LIFE CONNECTIONS
The Council and their wives supported the annual Life Connections Rose Banquet
with a attendance, a table and Council members of the 4th Degree presented the Colors.
Rev. Daniel Vollmer, Council Chaplain, led the opening prayer and Rev. Mr. Sir
Knight Dale Avery served as Master of Ceremonies for the evening. Thank you to all
for supporting this important Pro-Life ministry
~~~~~~~~~~~~~~~~~~~~~~~~~
10/22/18
Brothers,
I have the following attending ROSE banquet:
–
Nancy Alder,
Nancy, Sitting at the Knights of Columbus, Council #8386 table are as follows:
– Earl Boggler
– Sue Boggler
– Larry Thompson
– Rose Thompson
– Jim Cloughessy
– Marlene Cloughessy
– Don Rowley
– Linda Ables
– Sonia Saunders
– Trish Graveline
Linda, would you please notify Trish Graveline. I do not have her email address.
Nancy, FYI, also among those sitting at the Knights of Columbus, Assembly #13, 4th Degree table are as follows:
– Kenneth O'Daniel
– Patricia O'Daniel
Nancy, please let me know that you received this message.
God bless you!
Vivat Jesus,
Council 8386,
Culture of Life Chairman,
Earl V. Boggler
7/26/18
In just a couple of weeks I'll be starting my 12th year at Students for Life. I can hardly believe it.
In 12 years, I've learned so much…that hard work and perseverance always pays off, that courage means trying something new that could fail but doing it anyway, that a small group of determined people can change the course of history.
This week I've had the honor of being with our entire team at Students for Life in Baltimore for our annual team training week. This is the only time we have together before we all spread out across the nation to learn what's working best on campuses and what we must do in the coming year to continue to counter Planned Parenthood and their allies on campuses.
Something really amazing that I realized yesterday morning as I was addressing our staff was this…our logo at Students for Life, that candle lighting another candle, is coming true.
Watch this quick video to see what I mean…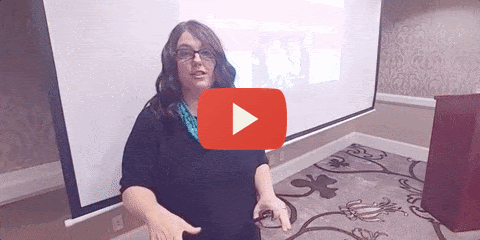 Earl & Sue, more than half of our team members, our Regional Coordinators, are with us today, choosing to serve in this lifelong mission field, to save lives and change our culture, because they were first mentored by Students for Life when they were students.
Our mission of identifying, training, and sending out this pro-life generation to abolish abortion is working. It's working!
Thank you for allowing us to achieve this mission. Thank you for letting us be your hands and feet to go out and find pro-life young people who we can mentor and raise up to be the generation of leaders they were called to be.
Thank you for letting me continue this mission. It's such an honor to be able to continue serve.
Please keep our team members, our student leaders, and me in your daily prayers – pray for our protection and safety and that we would be given wisdom and the right words to use.
The SFLA represents Pro-Life to our school children; our future generations!
For Life,


Kristan Hawkins
Presdent, Students for Life of America
2017-2018 Students for Life Program Audit
– As of this month, Students for Life of America now serves 1,200 active campus groups across all 50 states, having started 150 new Students for Life groups in the 2017-2018 school year.
– Students for Life Regional Coordinators visited more than 700 unique campuses, where we conducted over 2,500 one-on-one consultations and more than 650 group trainings with more than 9,000 pro-life leaders. Plus, at our East and West Coast National Conferences, we trained more than 2,000 young people.
– 115 of our local student groups participated in our Pregnant on Campus Initiative, which saves lives by ensuring that pregnant young women don't have to choose between having an abortion or finishing their education. We urge them to choose life while providing them with everything from peer-to-peer support to babysitting help and free diapers when their child is born.
– Completed our 90-campus "Abortion is Violence" tour. At each stop we showed students the tools and instruments abortionists use to commit abortions. We also played Jumbotron videos where former abortionists (who've since repented and become pro-life) "walk viewers through" various methods of committing abortions using computer-animated imagery.
– Ramped up student mobilizations all over the country, holding more than 65 events. This included everything from battling California's scheme to force all state-funded college and universities to hand out the abortion pill to flooding the U.S. Supreme Court's steps during the NIFLA v. Becerra case which was a victory for pro-life free speech.
– Crashed Planned Parenthood President Cecile Richards' book tour, ensuring we had a massive pro-life student presence at all 20 national stops. With a fawning pro-abortion media attempting to lionize her as a feminist icon, our work exposing her horrific record of death could not have been more important.
– This year, we continued our efforts to be everywhere Planned Parenthood is by mobilizing students to publicly respond to their events (celebrations, fundraisers, etc.) when they came to our communities. These rapid response events change the narrative Planned Parenthood tries to create and show the public that this generation is pro-life.
– With all the turmoil on campuses this year, we have seen an uptick in vandalism and other attempts to suppress pro-life speech. We put together a media campaign and map showing the more than 40 instances of vandalism our pro-life students leaders have faced in the last 5 years.
– Awareness and recognition of the pro-life generation continues to grow. In 2017, media coverage of Students for Life generated over $85 million in value, including almost 2,000 TV hits.
Students for Life of America
4755 Jefferson Davis Highway
Fredericksburg, VA 22408
Office: 540.834.4600
~~~~~~~~~~~~~~~~~~~~~~~~
7/23/18
EWTN's The Journey Home: Introduces the Founders of "40 DAYS FOR LIFE"
Margaret and David Bereit
David Bereit was a Presbyterian married to a cradle Catholic, and his involvement
in 40 Days
for Life continued to bring him into contact with faithful Catholics who stood up for the sanctity of unborn human life. For many years, people just assumed David was Catholic! It was the witness of his wife Margaret, a lifelong Catholic, as well as his experience of Eucharistic adoration, that eventually helped convince him to come home to the fullness of truth in the Catholic Church.
Watch their story.